One way to purchase cryptocurrency in your BitPay App is through the Simplex integration.
Simplex lets you buy cryptocurrencies and pay by credit card, with no account required.
Our app offers a simple experience which consists of two major steps:
Set the order on the BitPay App.

Enter the credit card details on Simplex and pay. You will receive your funds in the desired wallet.
To purchase cryptocurrency through Simplex, follow these steps:
Open the BitPay App.

Click

Buy Crypto

on the home screen.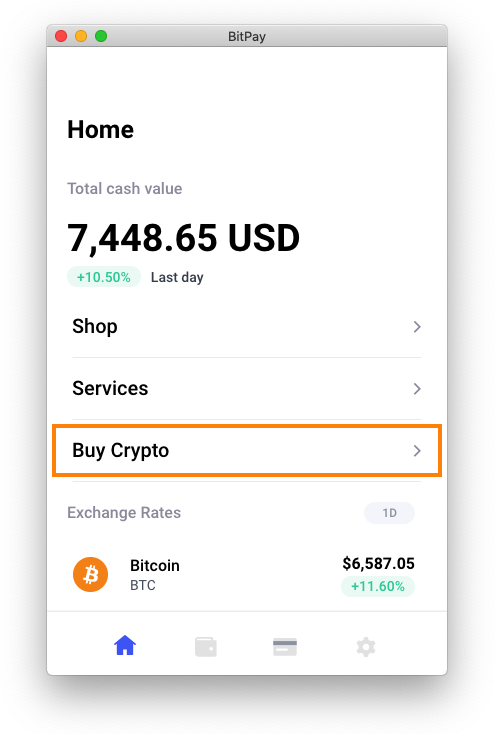 3. Choose the wallet where you want to receive the funds. You must pick a wallet that matches the coin you want to purchase.
Set the amount you want to purchase. By default the value is set to 200 USD.

Simplex charges a 5% fee with $10 USD as a minimum. BitPay charges a 1% fee for this service. To minimize the fee percentage, we suggest a minimum purchase of 200 USD. Check the purchase details, read the recommendations, and click Continue to Simplex

.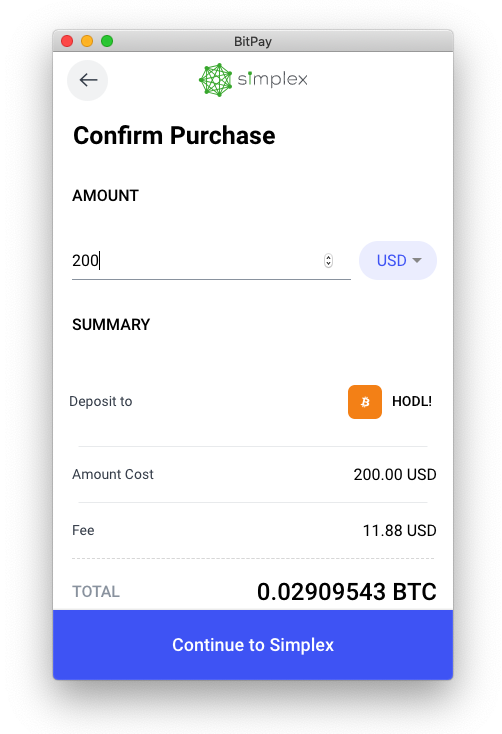 5. Click CONTINUE.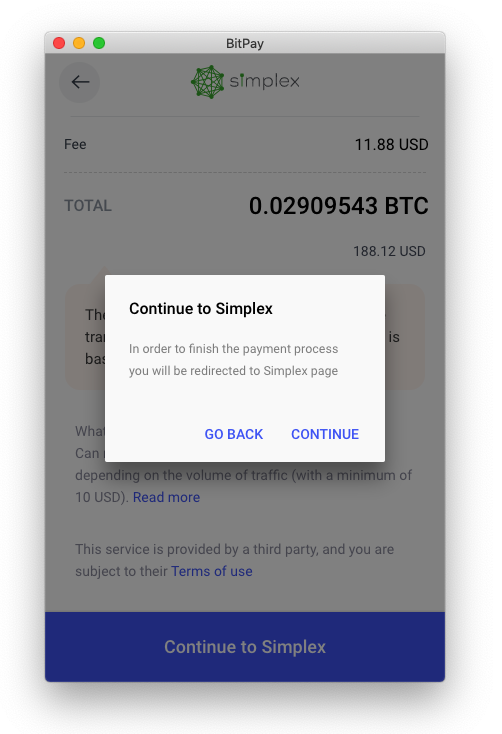 You will now be redirected to the Simplex payment form. The Simplex form consists of two parts: payment and verification. You will need to go through the verification process for the first time paying with a certain credit card.
6. Fill in the form with all the requested information: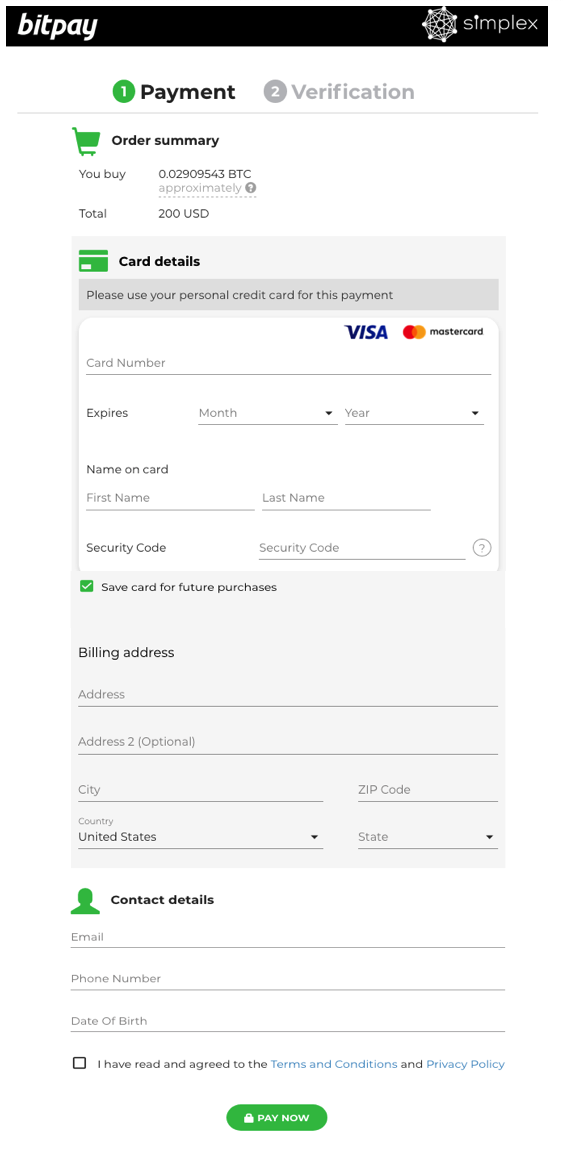 7. Check the "I have read and agreed to the Terms and Conditions and Privacy Policy" checkbox
8. Click PAY NOW.
The credit card will be verified, and you will be prompted to submit your identification information. Upload an image of the requested document (it may vary depending on your country) and upload a selfie photo.
Once you have completed verification, the card will be authorized.

9. To continue, click Return to BitPay and you will be redirected to the BitPay App.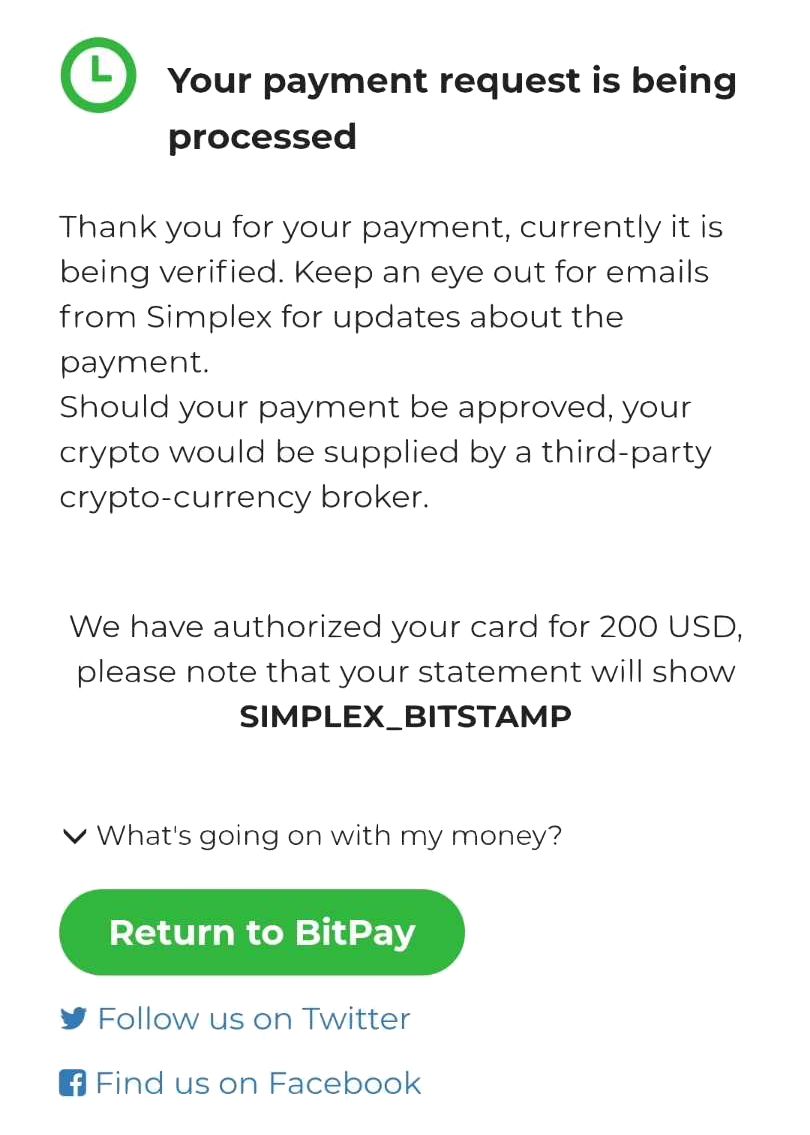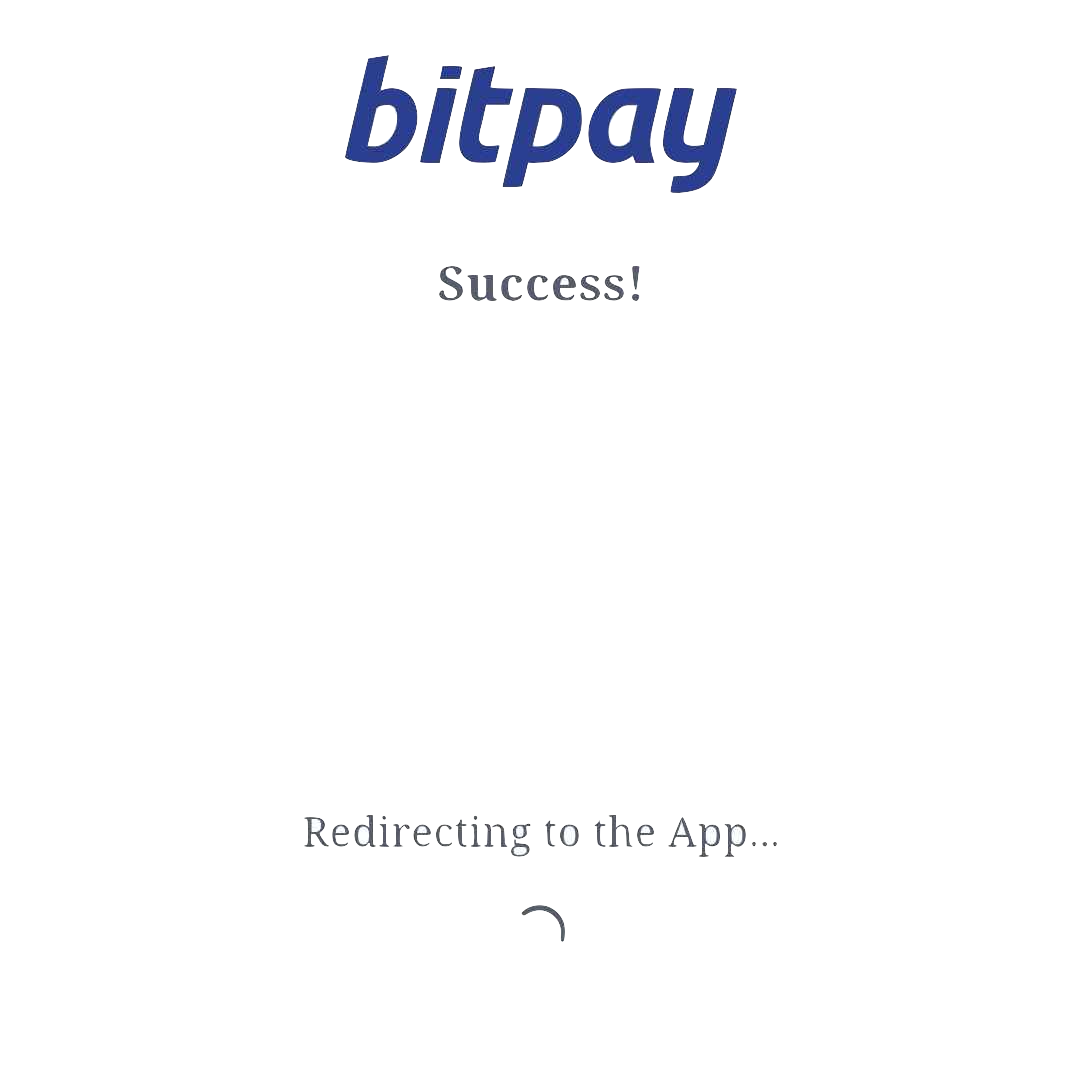 10. Back in the BitPay App, you will see the Simplex screen and the transaction showing the text Payment request approved in green.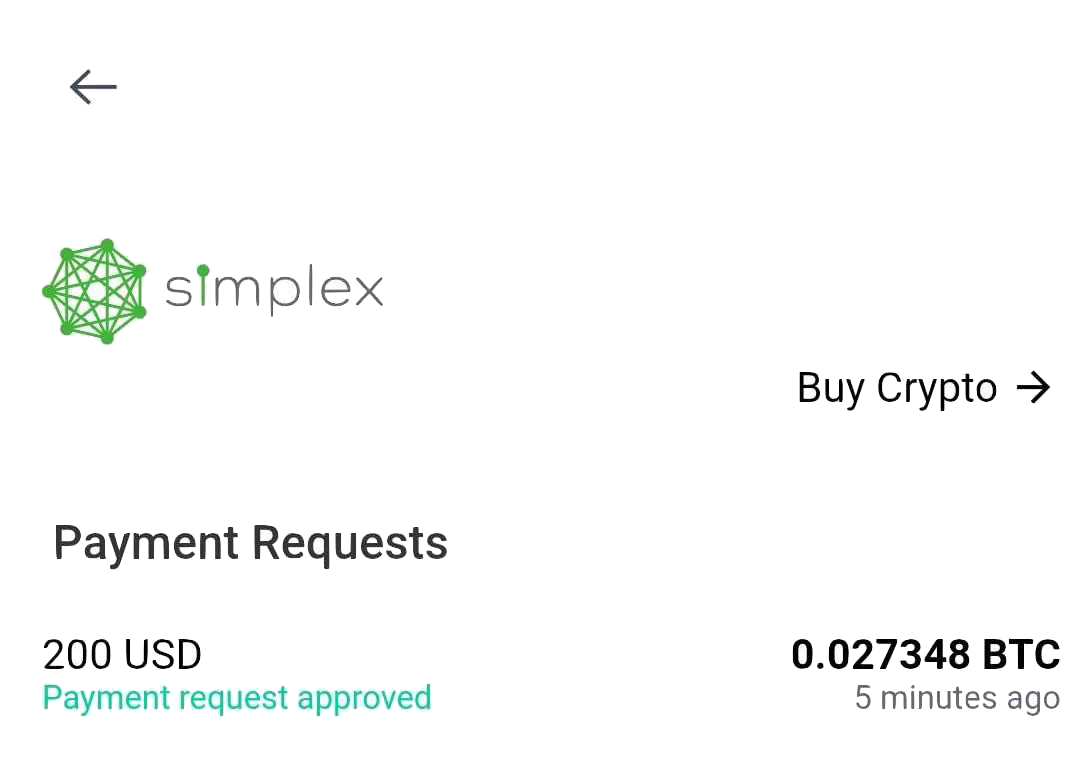 In a few minutes, you will receive the funds in your wallet.