Your paper wallet should have a QR code that you can use to import it into your Copay or BitPay wallet, if the QR code is compatible. Both the BitPay and Copay wallets can sweep a paper wallet. Note: We do not support testnet paper wallets within Copay or BitPay Wallet.
When you have a wallet (if not, see How to install the BitPay Wallet), please follow the steps below to import your paper wallet:
1. Tap on the Scan icon on the bottom of the home page of the app.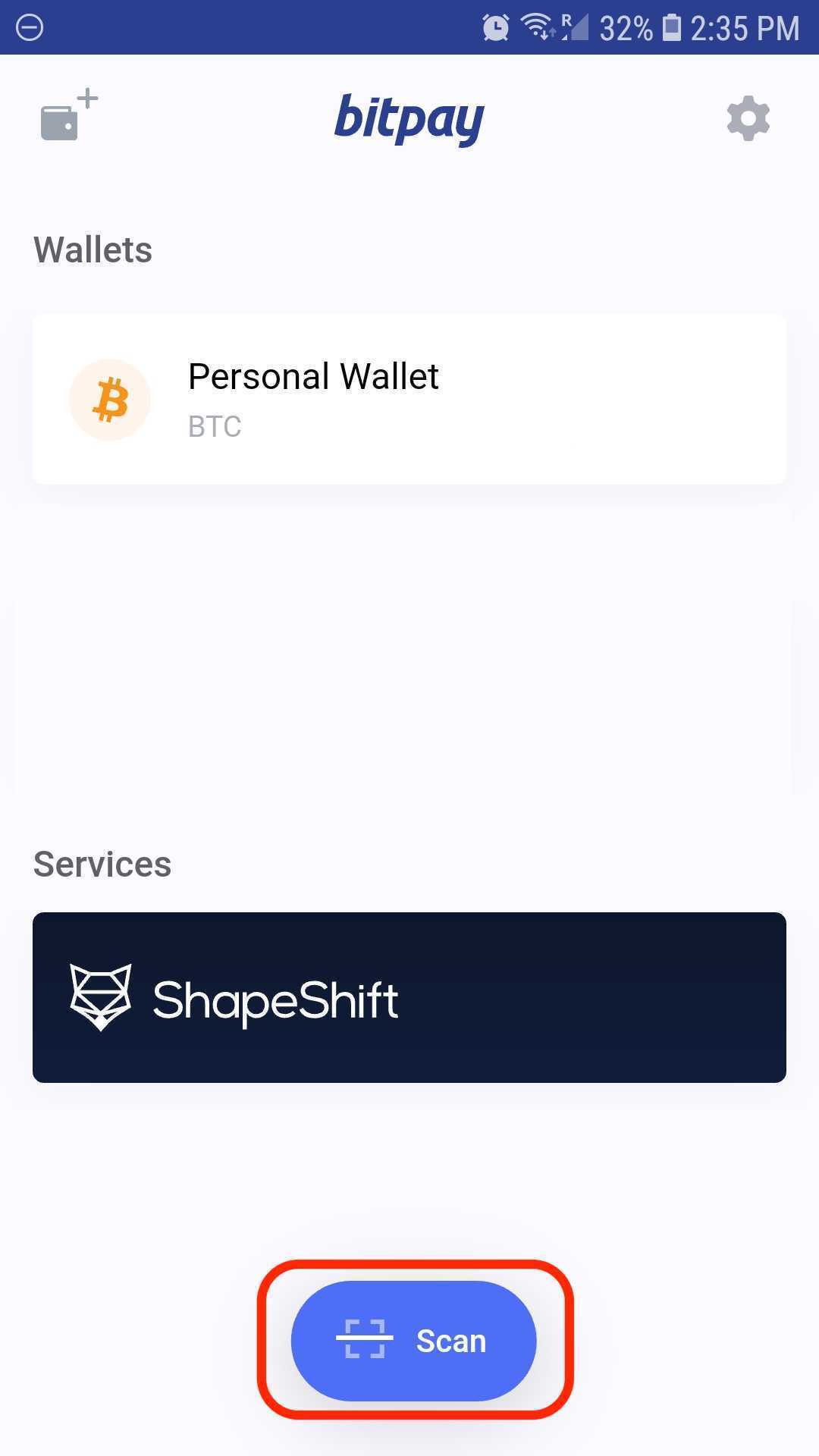 2. Scan the private key QR code for your paper wallet with your device's camera, and tap on the Sweep paper wallet option when the prompt appears.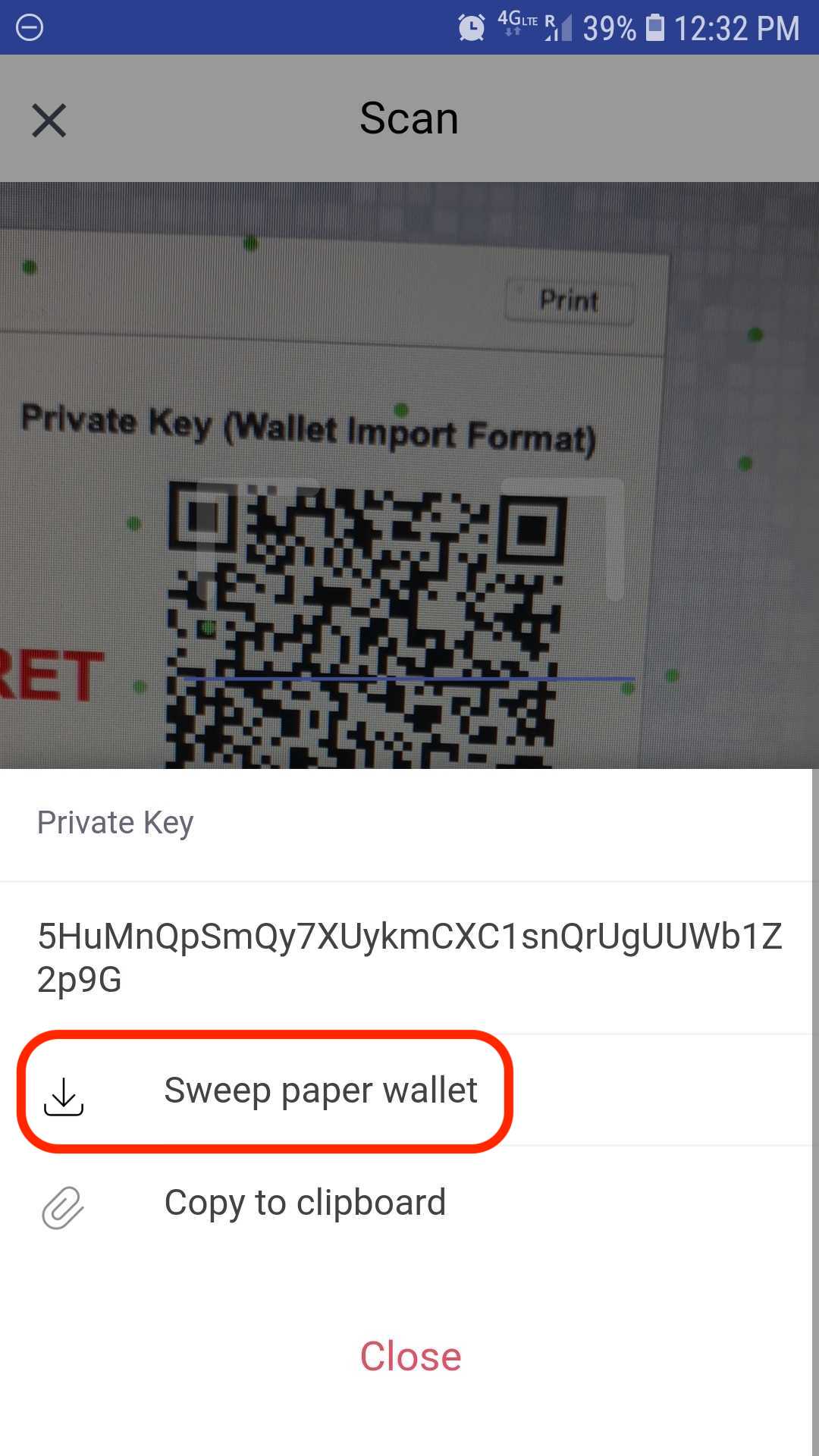 3. Select and confirm which wallet to sweep the funds to, and tap Sweep.
If successful, a Sweep Completed message will appear. If you are unable to sweep the wallet into your wallet, you should receive an invalid QR code or similar error message.