To export your BitPay App's transaction history, you must use the desktop version of the Copay or BitPay Apps. Exporting transaction history is not supported in the mobile applications.
If you do not have your wallet setup on a desktop or laptop, you will need to install the wallet on your computer. Then, import your mobile wallet to your desktop using the backup phrase from your mobile wallet.
To export your transaction history from the desktop version of the BitPay App:
Tap the gear icon in the tabs bar at the bottom.

Scroll down to the key that contains the wallet you would like to export and click that key.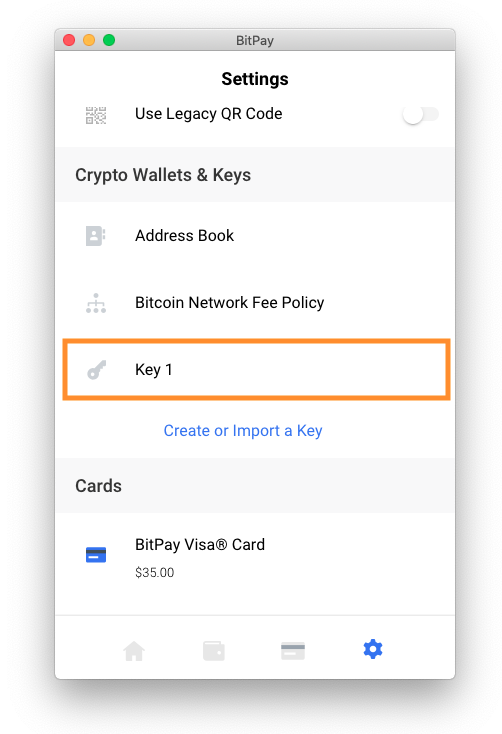 3. Select the wallet name under the Wallets section.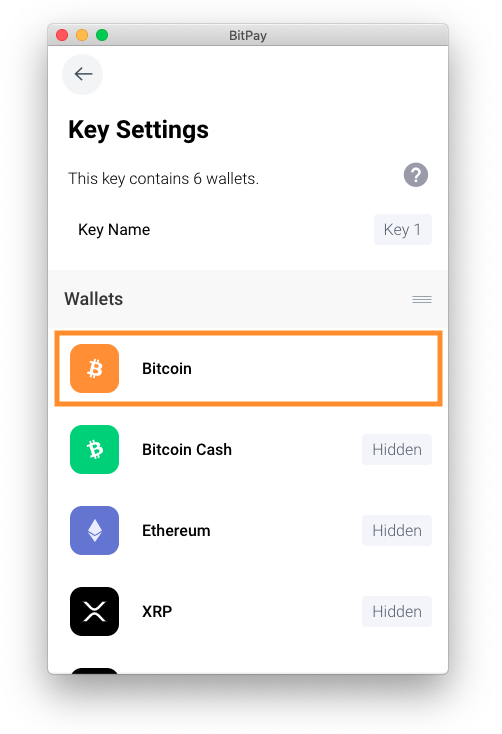 4. Choose Transaction History at the bottom of the Wallet Settings page.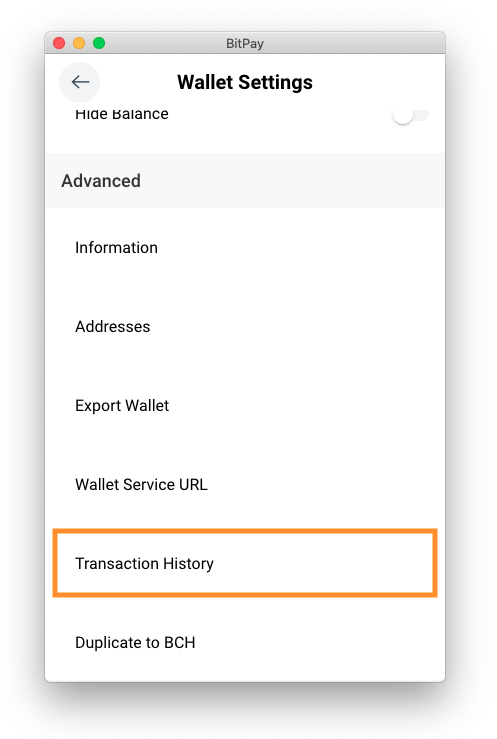 5. Select Export to file.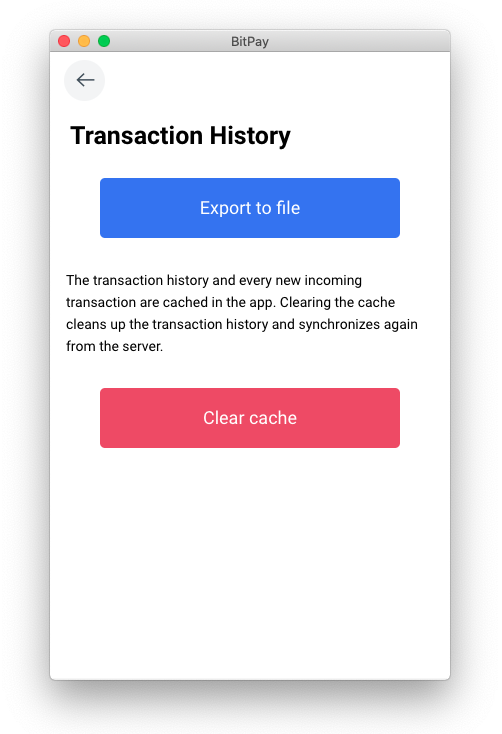 6. Save the file to your computer.
The file will be exported as a CSV file, which can be opened with any spreadsheet application.
If you need to export the transaction history for more than one wallet in your app, you will need to do the above steps for each wallet.