BitPay has updated the dashboard for users on our platform, introducing the Personal Dashboard: a portal for transaction history, easier refund tracking, and identity verification. This guide explains the basic functions of the BitPay Personal Dashboard and how to switch between your accounts.
The main page of the BitPay Personal Dashboard shows your recent activity. Here you can review payments you have made to BitPay invoices. However, if you have not paid any BitPay invoices, you will see the "It's a ghost town" message.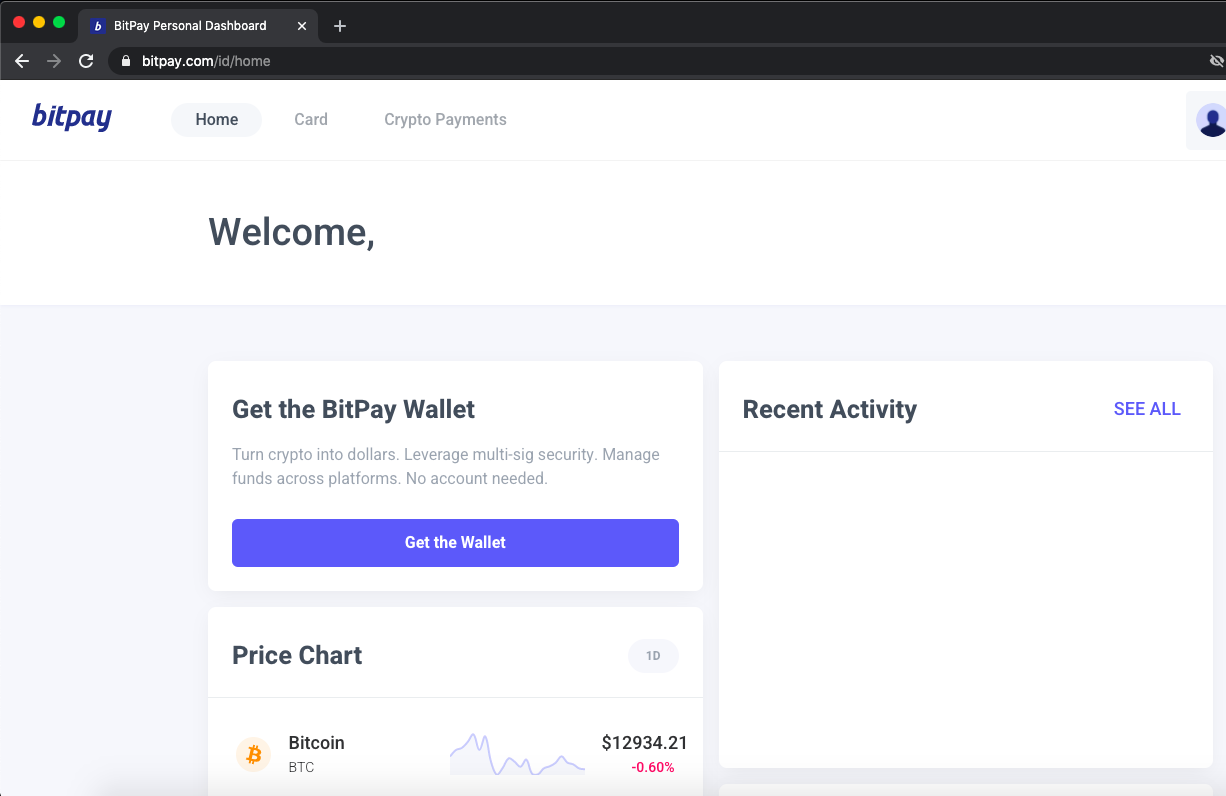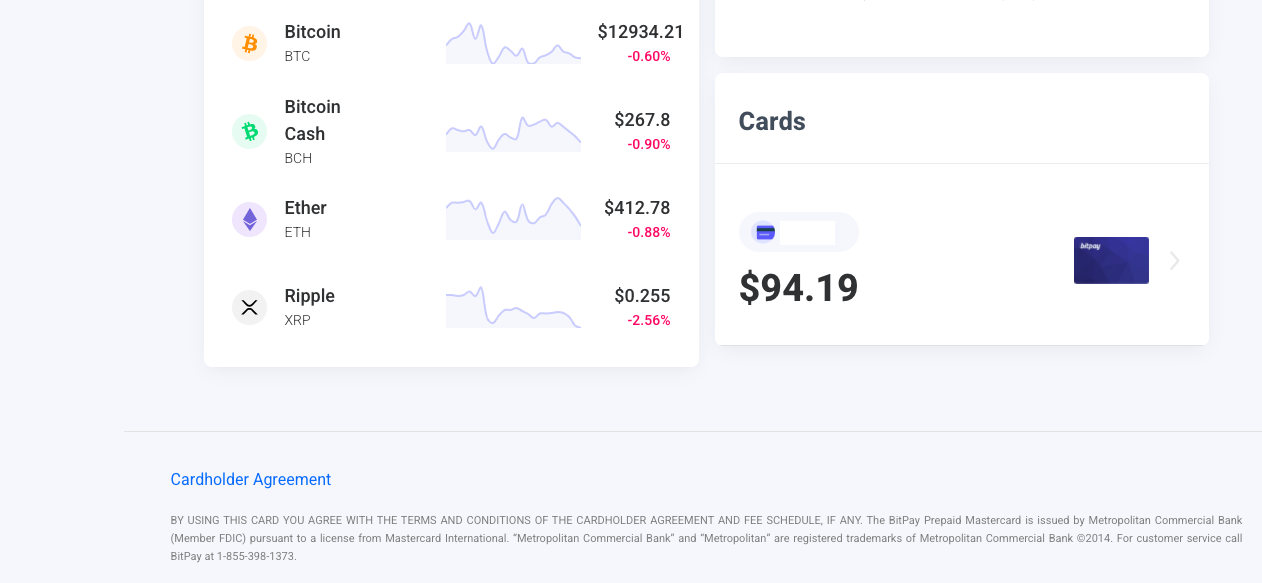 In the top right corner you will see a dark blue silhouette in a light blue circle next to your name and email address. Click the dark blue silhouette in a light blue circle to see several options that will drop down: Switch to Business, Settings, Help & Support, and Sign Out.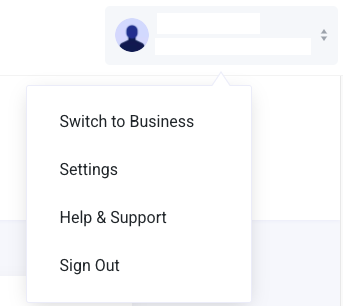 Under the Switch to Business tab you can view an overview of your merchant account you have with BitPay, as well as monitor payments, set up payment tools and adjust your settings.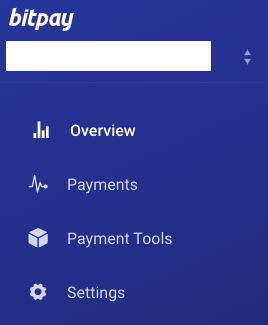 To navigate back to your personal dashboard, click on your business name, under the BitPay logo on the top left corner of the page, then click on Personal Dashboard.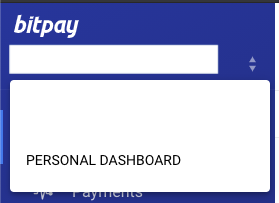 Back on your personal dashboard, you can navigate to your personal dashboard settings page by clicking Settings on the menu that comes up when you click the dark blue silhouette in a light blue circle.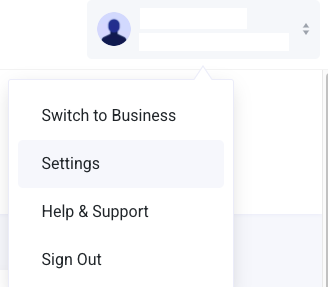 From the Settings page of the dashboard, in the Profile tab you can view your name, email, and verification status.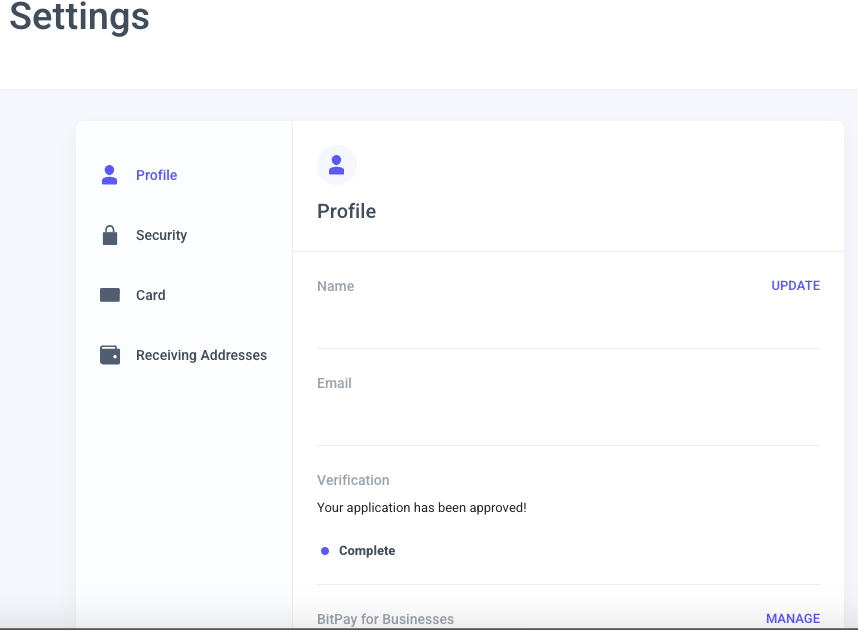 In the Security tab, you can update your password or set up or disable 2-Step Verification.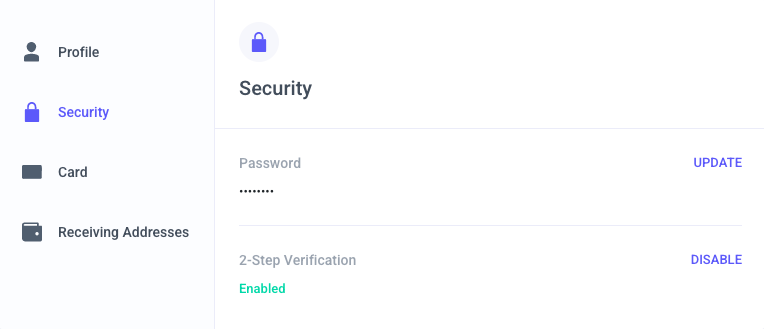 In the Card tab, you can view the last four digits of your active BitPay Cards, recent transactions, and update the card name.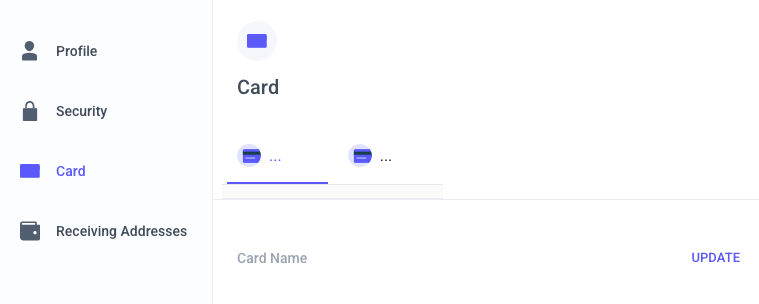 In the Receiving Addresses tab, you can view the receiving address saved from your wallet for merchants to pay you using BitPay Send.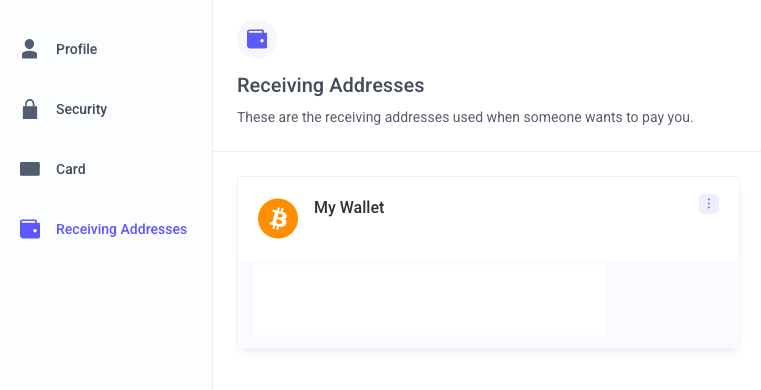 If you need assistance, you can click the Help & Support tab.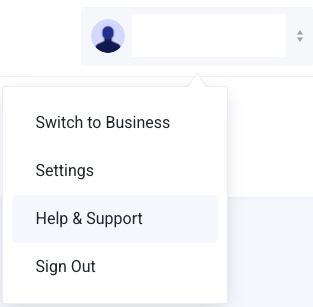 Clicking on the Help & Support tab will take you to https://bitpay.com/request-help/wizard, where you can get help with any issues you may encounter while using BitPay's services. The help wizard will connect you with helpful articles and help you create a ticket with our support team if needed.