Paying a BitPay invoice consists of 3 steps:
1. Select the wallet and cryptocurrency you want to pay with

| | | |
| --- | --- | --- |
| | | |
| a) Select the wallet / exchange service you want to pay with. | b) Select the currency you want to use to pay the invoice. | c) Use your wallet to make the payment, see step 2. |
Note:
Clicking on one of the cryptocurrency icons listed at the bottom of the invoice will give you access to the list of supported wallets for the selected cryptocurrency.

Some cryptocurrencies are not available for all wallets. For instance, Ethereum and USD stablecoin deposits can only be done via DApp browsers, web3 wallets, or wallets which have implemented the JSON payment protocol.
2. Fill in the payment details in your wallet

The BitPay invoice provides several options to retrieve the payment details, depending if you are using a cryptocurrency wallet on a mobile phone, on a desktop, or using a cryptocurrency exchange instead.
A. Scanning the QR Code

If you are using a cryptocurrency wallet on your mobile phone while viewing the BitPay invoice on a different device, typically via a web browser on a laptop or a desktop.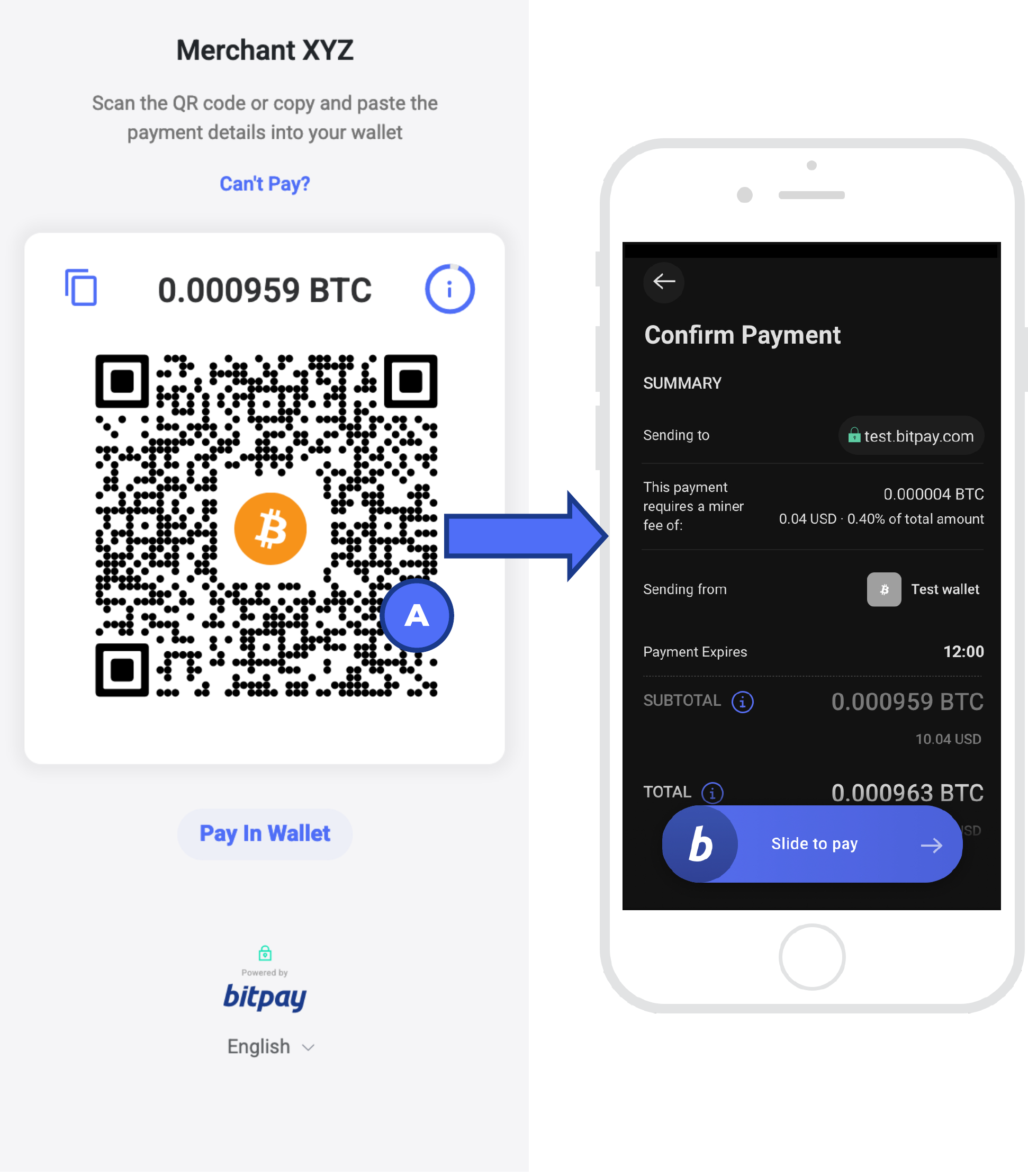 B. Clicking/Tapping on the "Pay in Wallet" button
If your cryptocurrency wallet is stored on the same device used to view the BitPay invoice (mobile or desktop as in the below screenshot).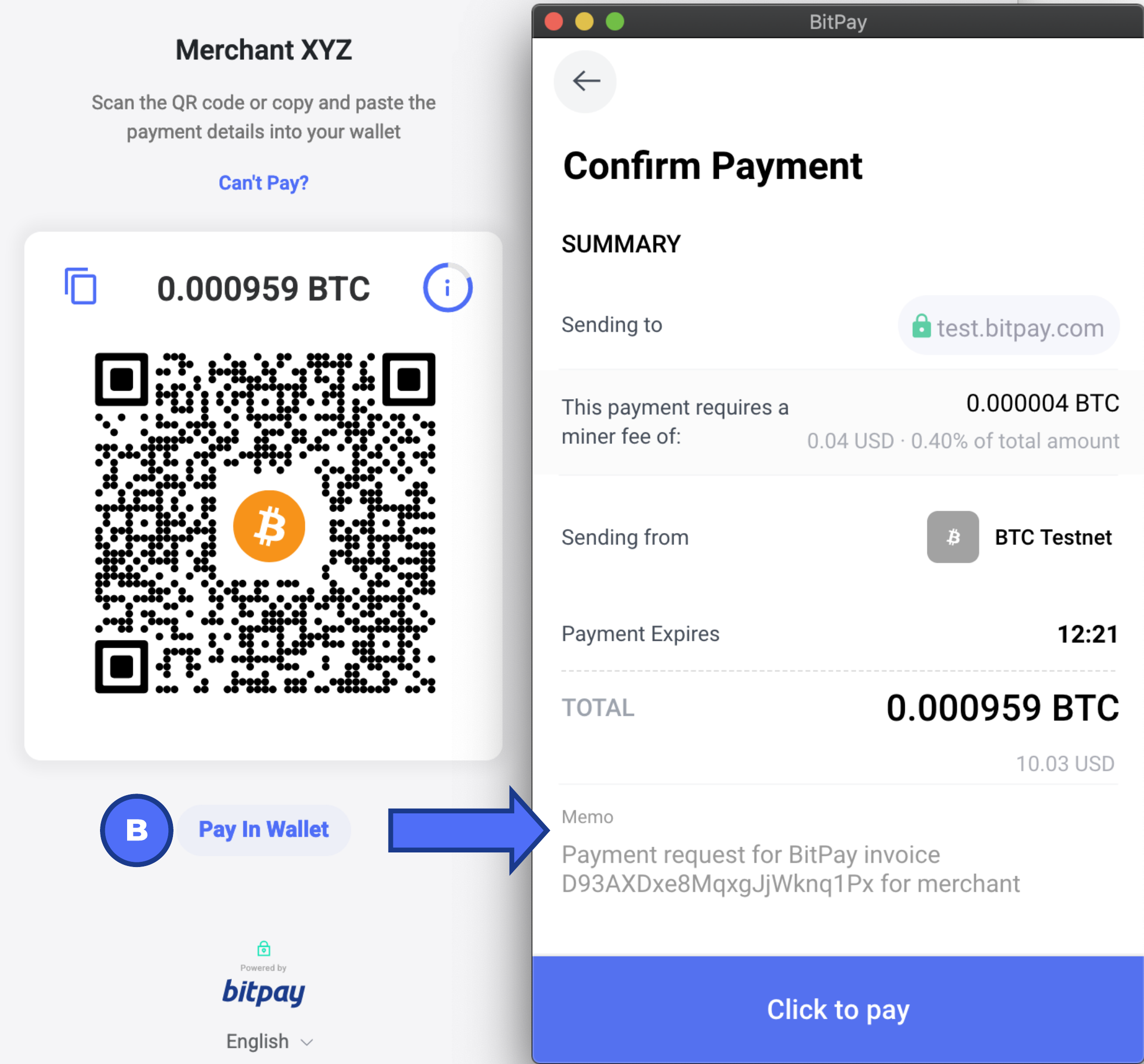 Note: The pay in wallet button is not displayed for all wallet options. If you selected to pay from an exchange (for instance Kraken), the button will not be displayed and instead you will need copy the receiving address and amount as indicated in the subsection C.
C. Clicking/Tapping on the copy icon
You can view the cryptocurrency address & amount to which you need to send the funds.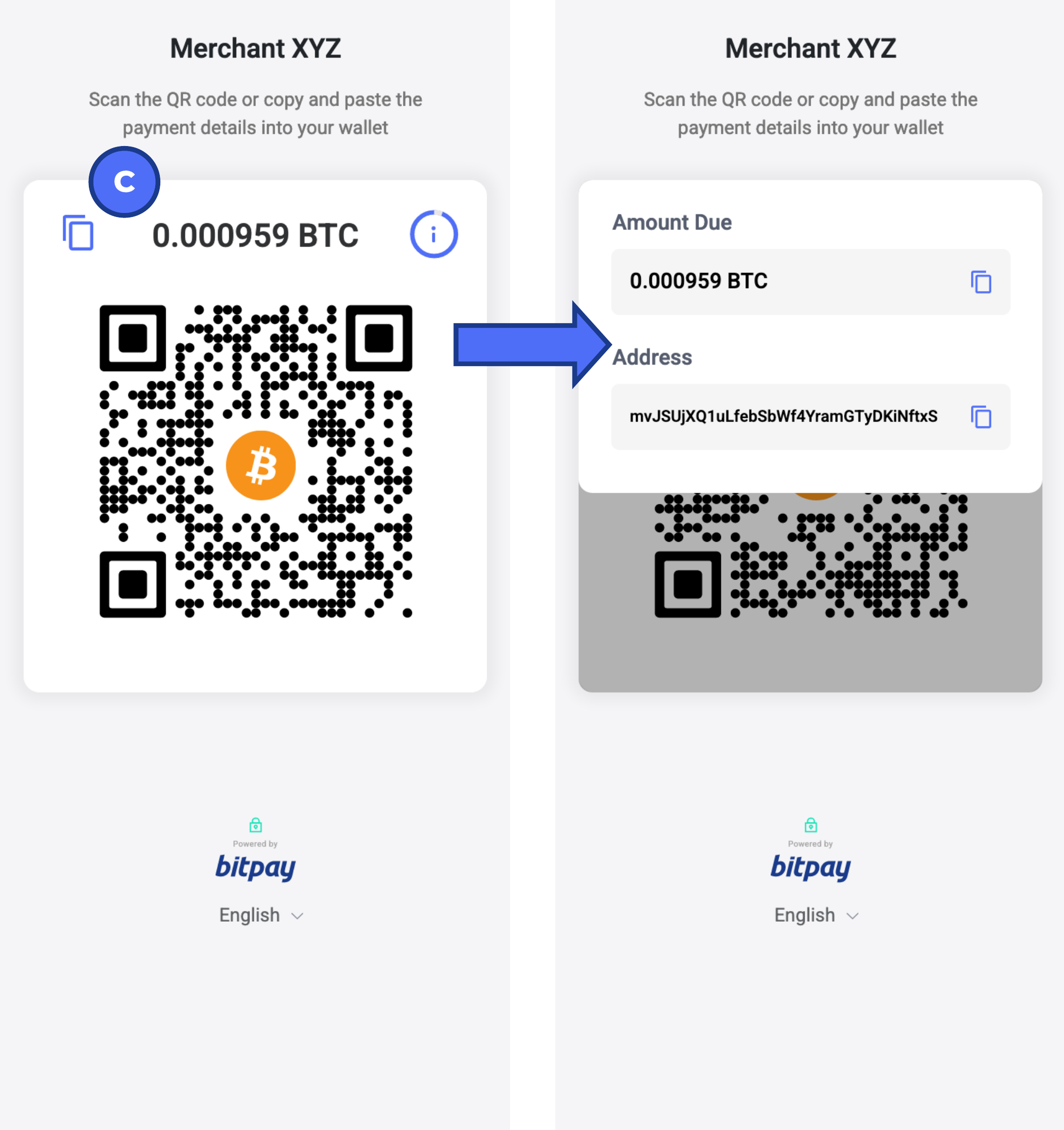 Note:
If you selected a wallet supporting the BIP70 or JSON payment protocol (for instance: Blockchain wallet), a payment link will be displayed instead (bitcoin:?r=https://.... for bitcoin).
For Ethereum and USD stablecoins, BitPay only supports payments via a smart contract. Thus you will only see a payment link displayed (ethereum:?r=https://...) and will need to use one of the supported web3 wallets, DApp browsers, or wallets supporting the JSON payment protocol.
3. Validate the transaction from your wallet
You'll see the payment reflected on the invoice instantly once you validate the payment in your wallet.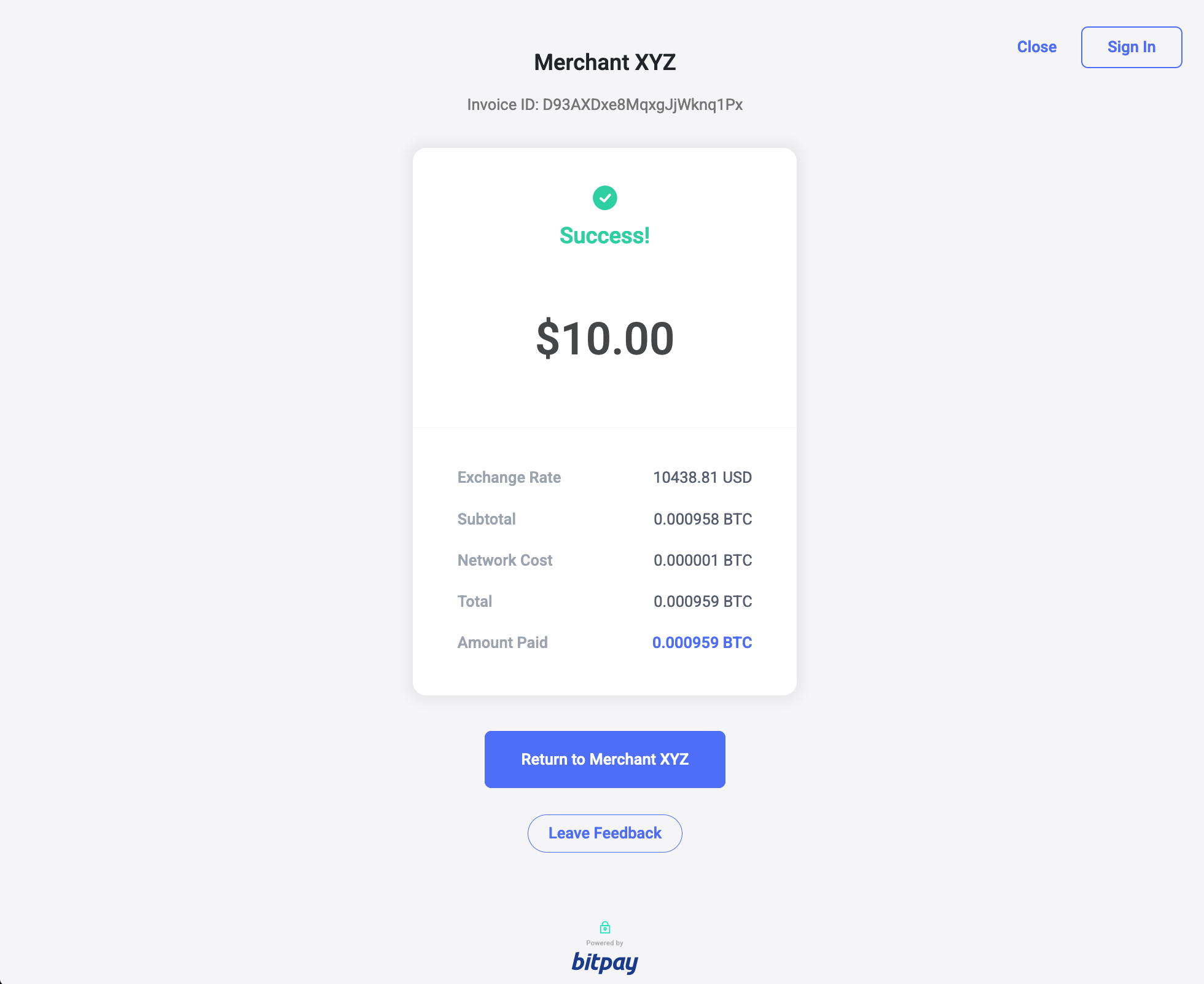 Note: Remember to send your payment during the 15-minute payment window.
Why does BitPay suggest payments via Payment Protocol?
Payment Protocol makes sure the cryptocurrency you send is exactly the right amount

. It also makes sure you include a high enough fee for the network to confirm your transaction.

No mispayments!

With Payment Protocol, you don't need to worry about failed payments, delayed orders, or dealing with refunds.

Payment Protocol also adds new security to payments, protecting you from sending payments to imposters or attackers.