Sometimes you want to test transactions on the blockchain or implementations for payment solutions. You can do this with test funds on the testnet blockchain so that there is no monetary cost to testing. Testnet coins carry no value and cannot be used to pay transactions.
After you have the BitPay or Copay wallet installed, you can follow the below steps to create a testnet wallet (more information on testnet wallets).
Only the following coins have testnet capabilities:

The following steps are valid for all the above mentioned coins.
Click the

···

icon in the

Wallet

tab

of the app.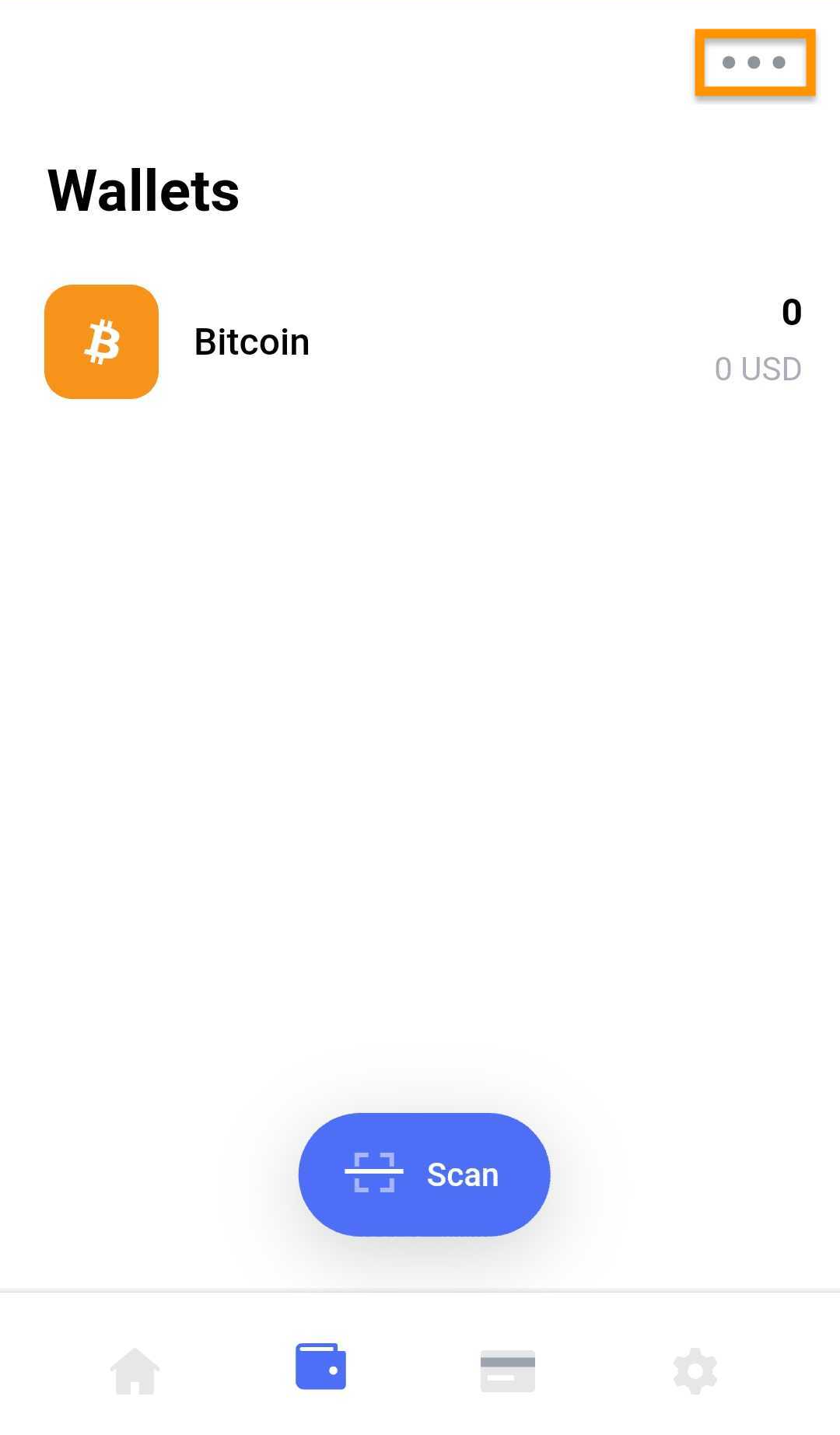 2. Click Create a new wallet.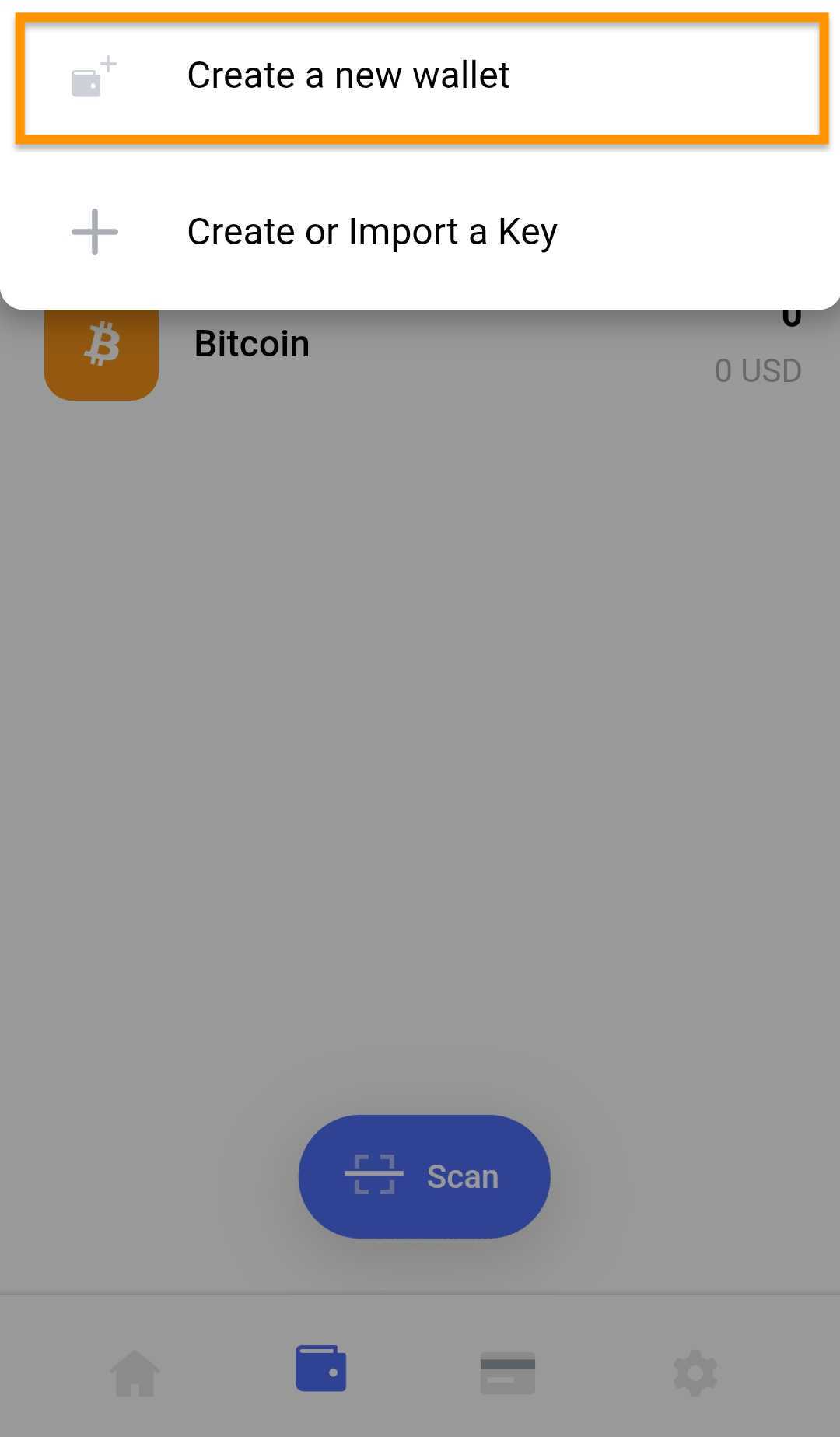 3. Select Simple Wallet.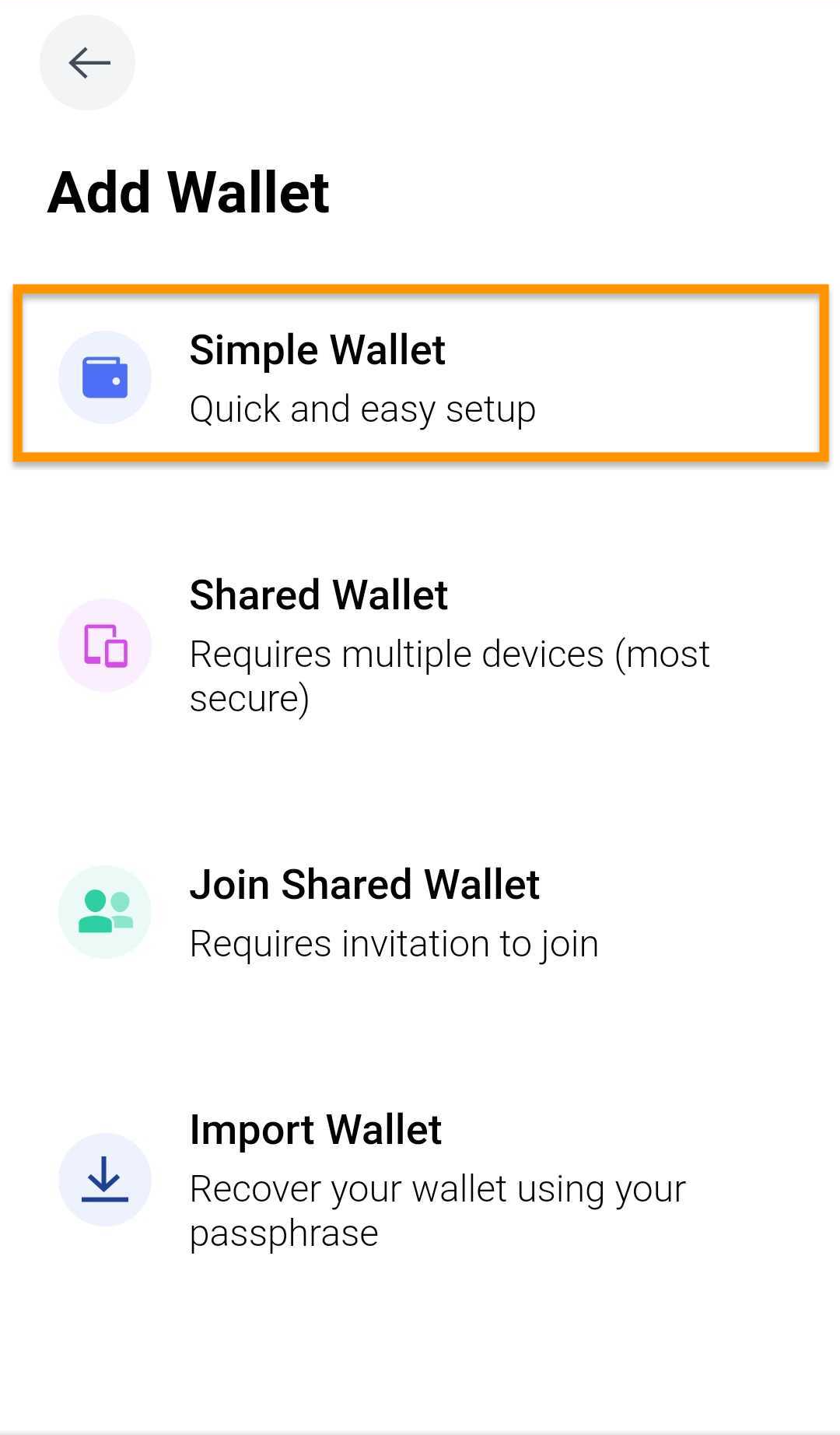 4. Select the currency. Remember that USD tokens are not supported for testnet.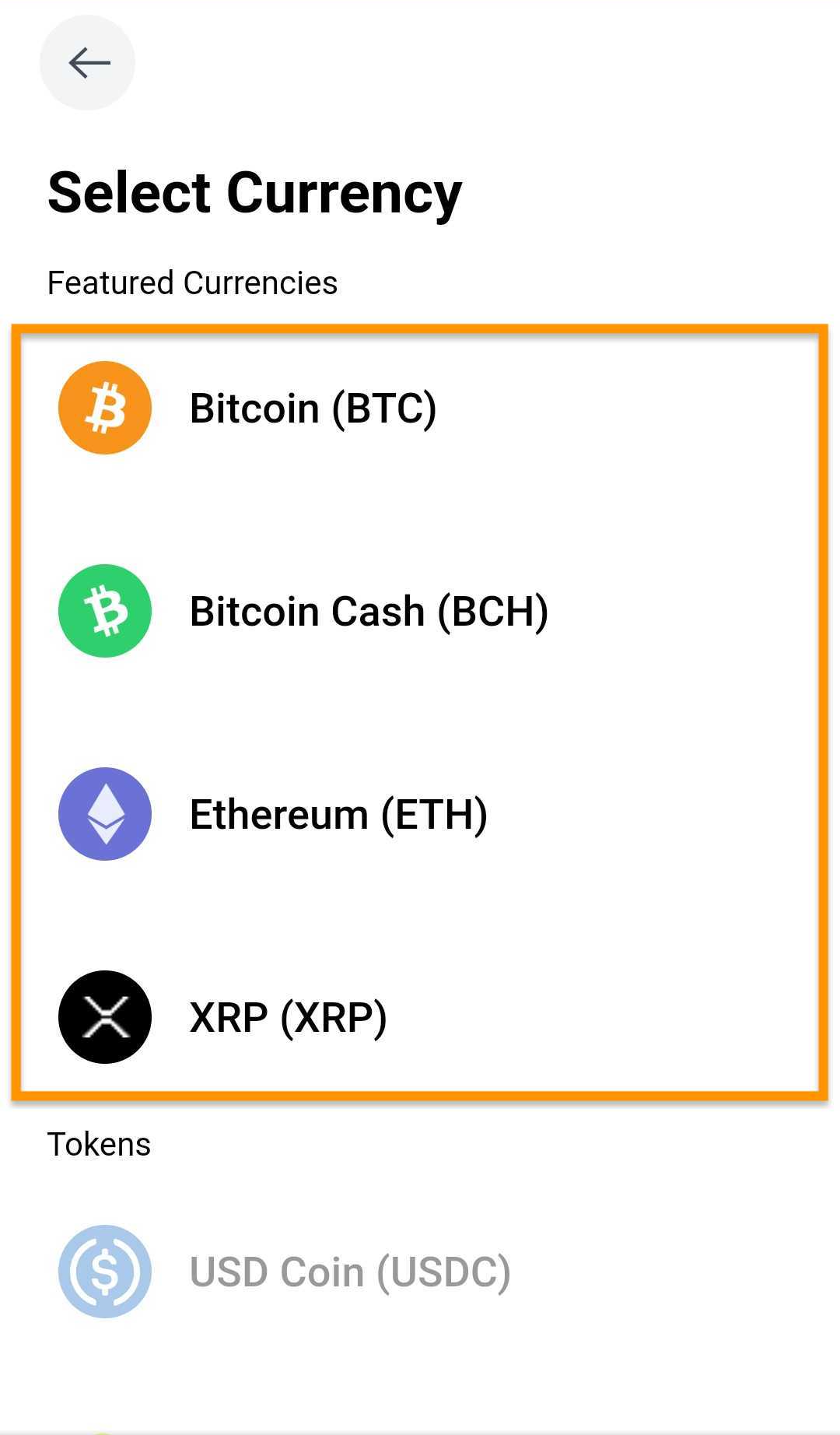 5. Name the wallet (1), tap Show advanced options (2).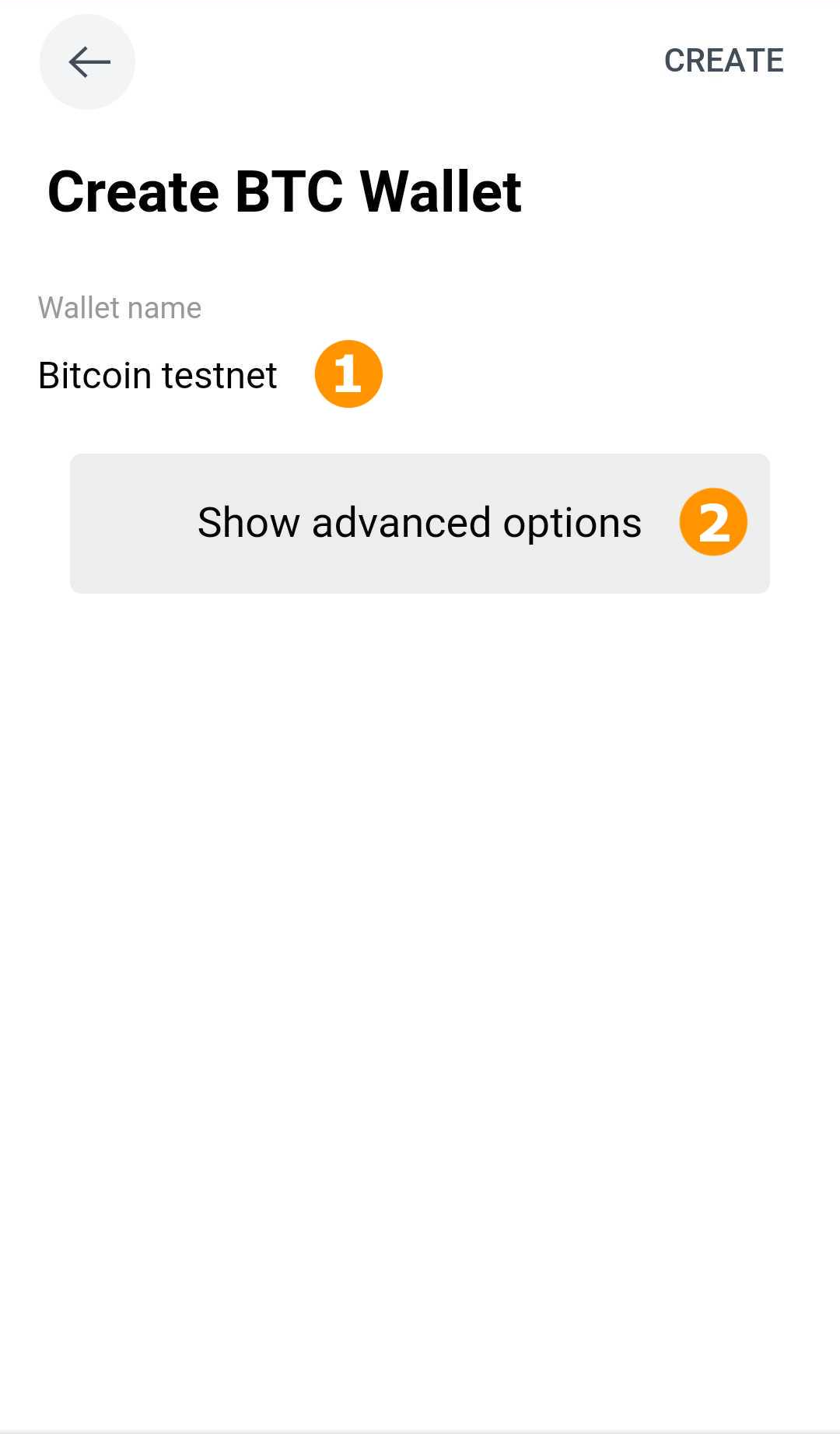 6. Enable Testnet (1) and tap CREATE (2).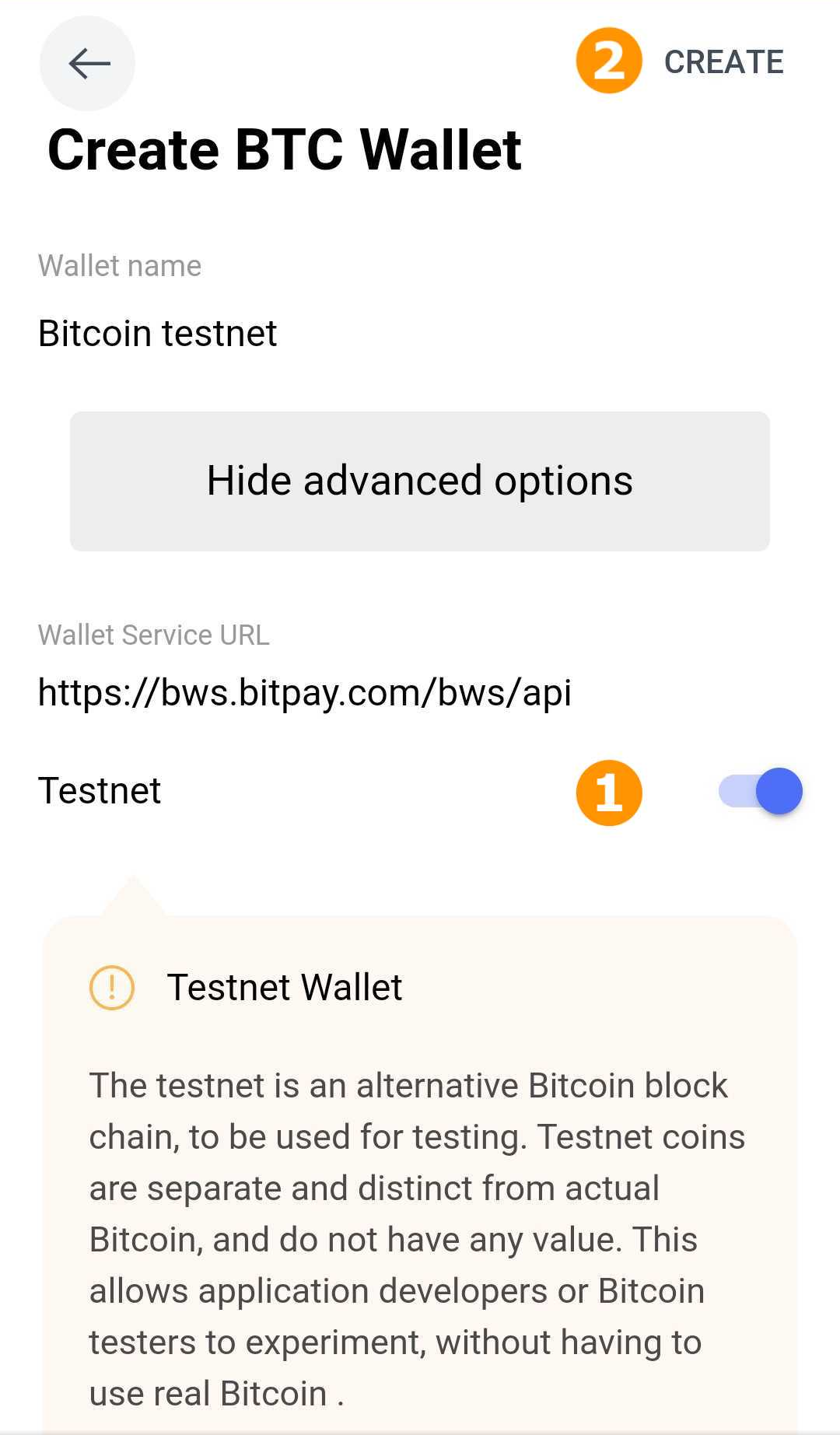 You can choose to protect the wallet with a password if you like.

The testnet wallet has now been created.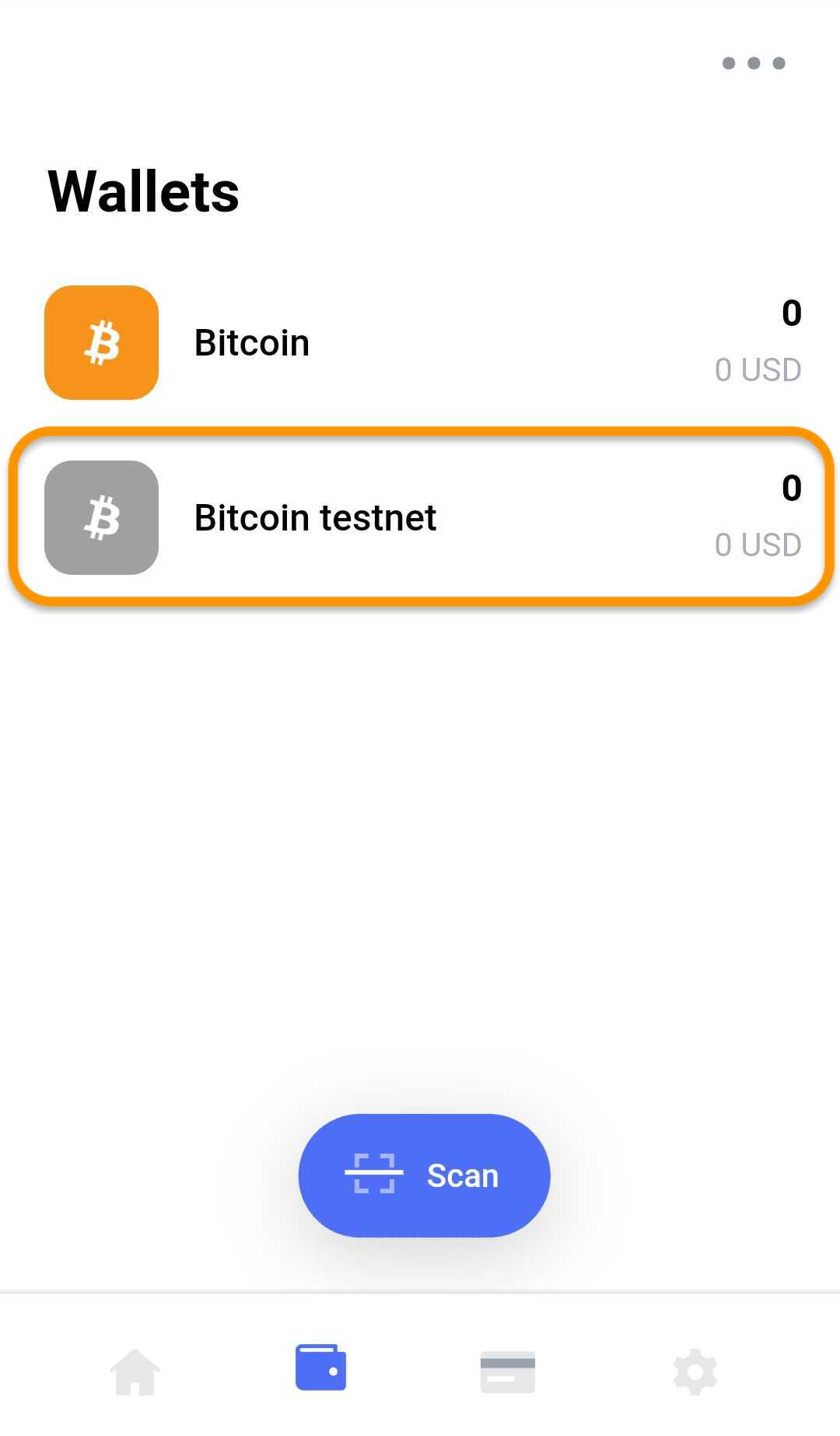 Testnet wallets are indicated by a gray icon currency on the wallets tab (1) and a small flask symbol and a TESTNET text on the wallet view (2). If you see the flask symbol, you are dealing with a testnet wallet. For more information on Testnet Wallets, please click here.

Now that you have a wallet set up, you are ready to receive some testnet coins. Testnet bitcoins carry no value, and cannot be used to pay monetary transactions. They are solely for testing transactions and implementations.
First, you will need to get the receiving address for your testnet wallet. Click

Receive

at the bottom of the screen (1) while in the testnet wallet, then click the address at the bottom to copy it to your phone or computer's clipboard (2).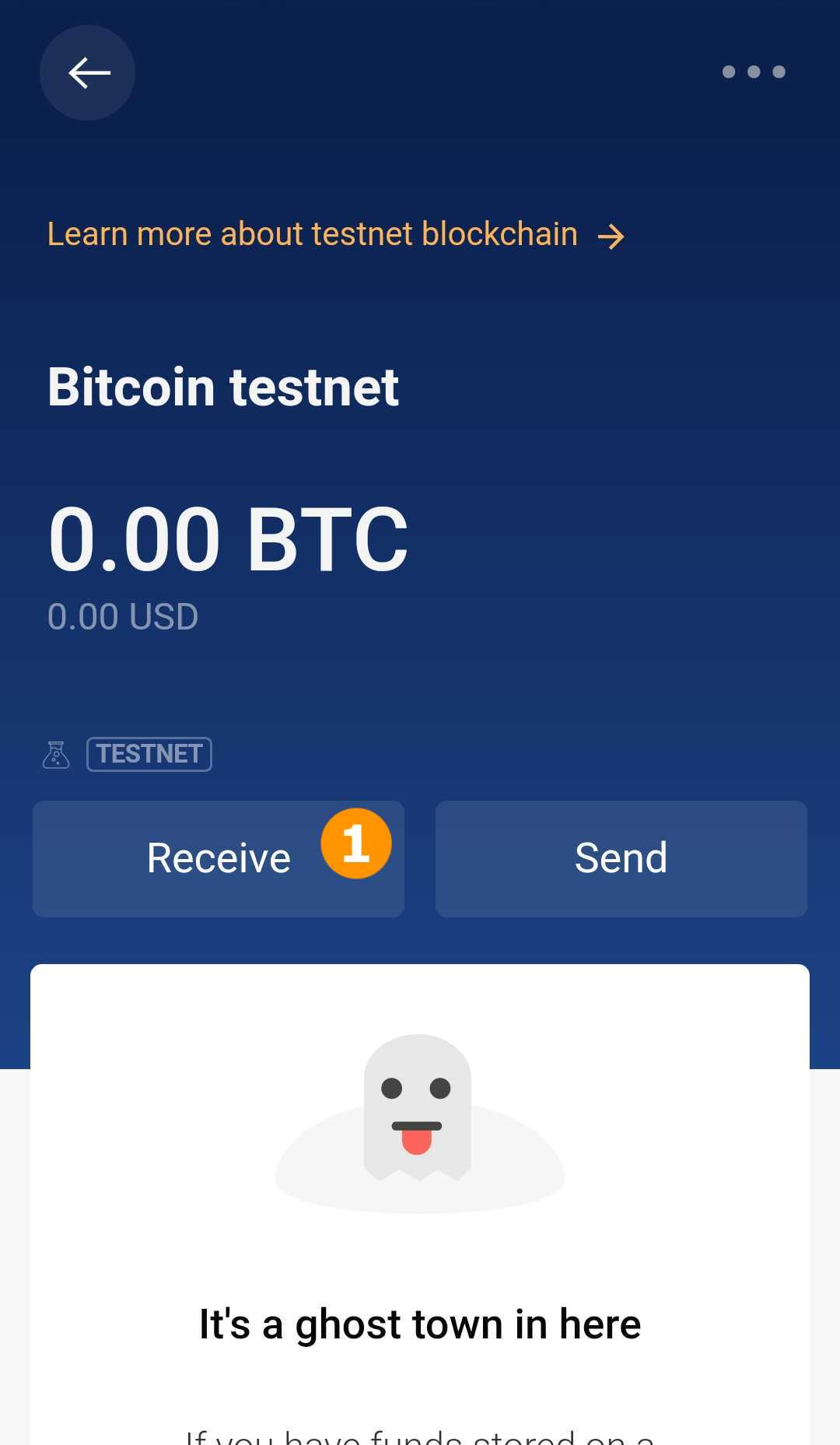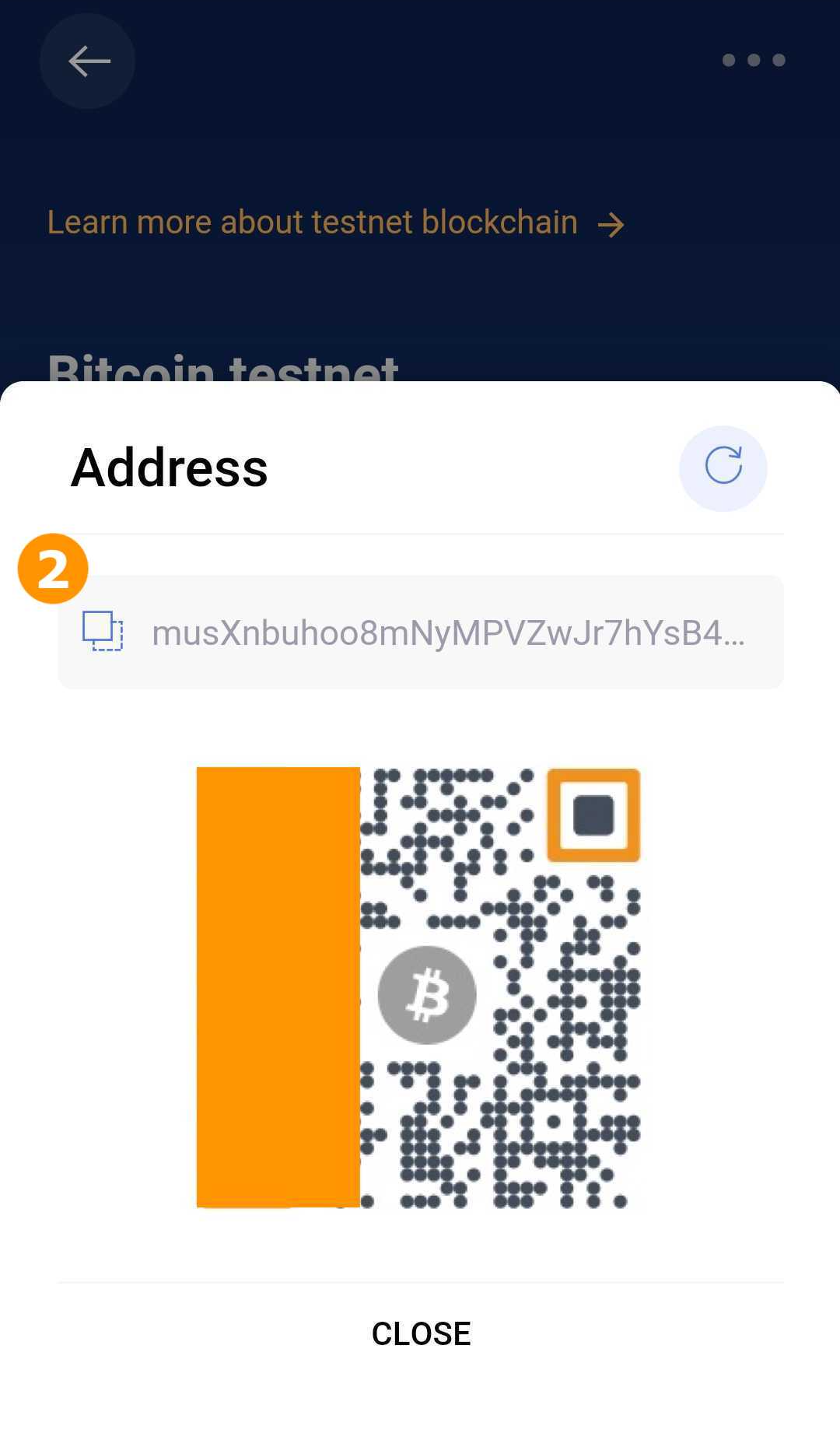 Navigate to

https://testnet.coinfaucet.eu/en/

or your choice of testnet faucet, paste your testnet address, click

Get Bitcoins!

and solve the captcha.

3. The faucet will send you a random amount of testnet cryptocurrency.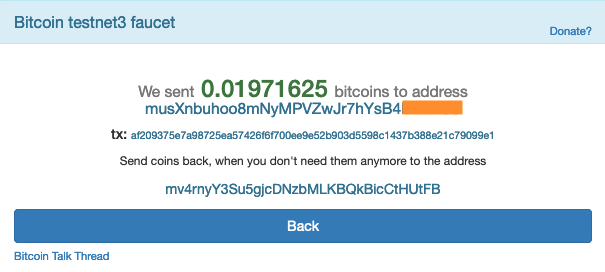 Within a few minutes you should see the pending transaction, and a balance in your testnet wallet.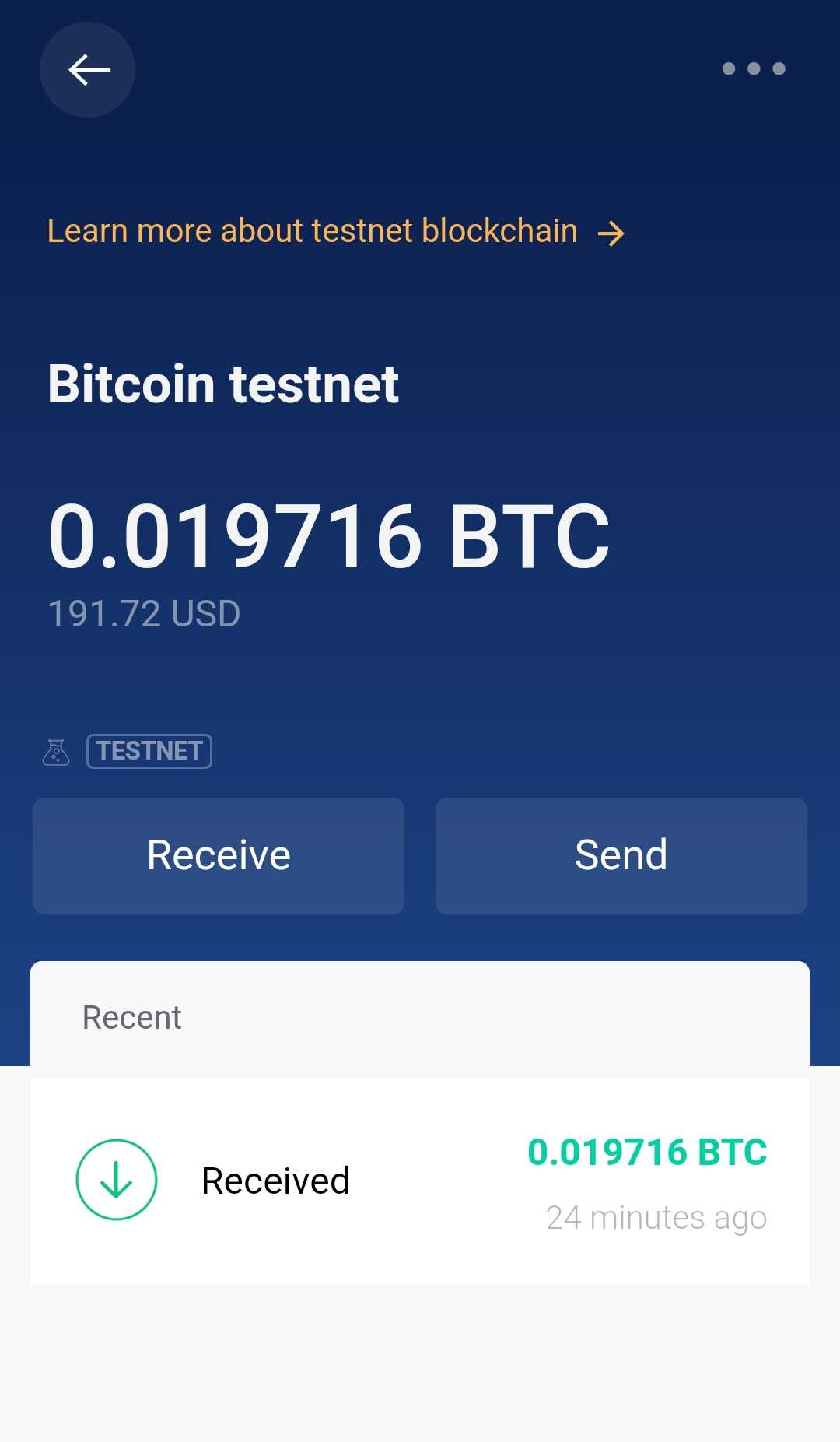 For other coins, the same procedure is used, simply select the desired coin during the wallet creation steps.
To obtain testnet coins for other currencies, please refer to the following links: