To change your settlement settings, log into your merchant account, then click on Settings and go to the Settlement tab. If you are logged in, you can directly access the Settlement Settings page.

Once on the Settlement tab, here you'll be able to change the settlement percentages on the bank account or cryptocurrency address information you want to edit, as well as add new currencies by clicking Add Settlement Currency in the upper right hand corner of the screen.
​​
Click the currency you wish to change. You can settle in one fiat currency and one or multiple cryptocurrencies. Select your desired currency, then fill in the nickname and banking or wallet details.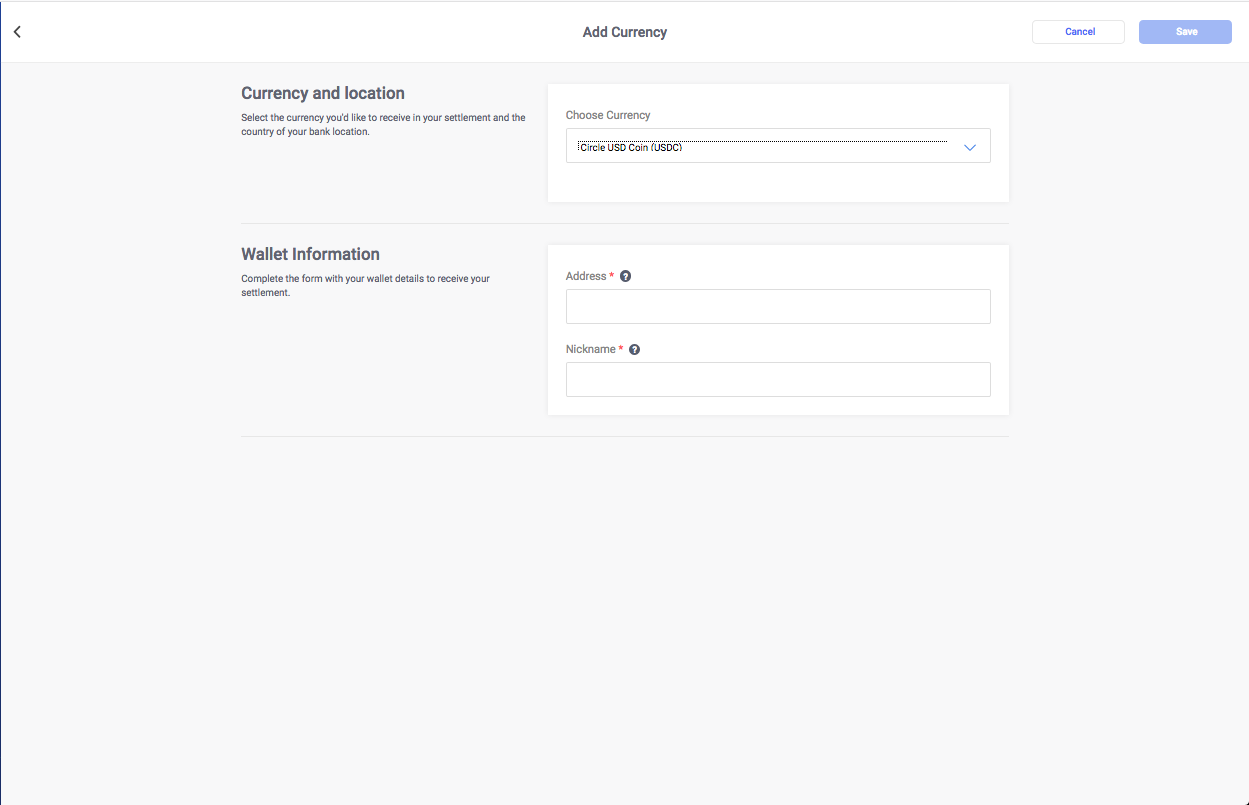 Set your settlement percentage by typing in the percent of your settlement you wish to receive in each currency. Next click Done to confirm the changes.

A confirmation email will be sent to the account's email address to confirm the settlement preference change. To save your new settlement changes, please check your email for the confirmation link.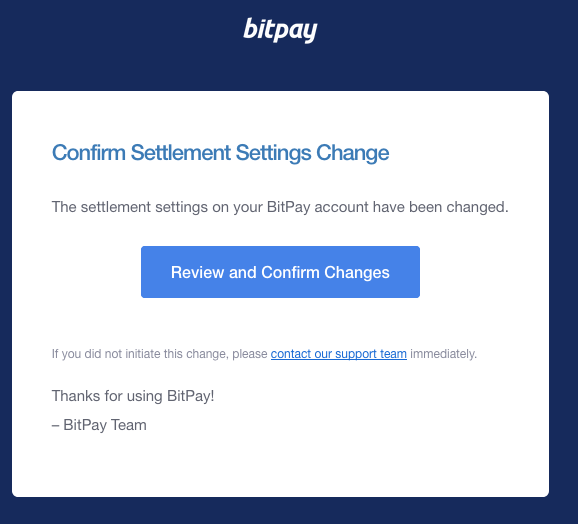 The confirmation link will expire in 10 minutes. Your current setting will remain until you accept the changes.
Watch our FAQ video for instructions on how to manage your settlement settings: