Viewing Payments
Merchants have the ability to view invoices and address payment exceptions directly from the Payments view in the merchant dashboard. The Payments view can be accessed by logging in to your merchant account and then selecting the Payments link on the left menu bar.
In the Payments view, invoices can be filtered by the three tabs across the top. The first tab, All, allows you to view all of your invoices. The second tab, Paid, allows you to view just your paid invoices. The third tab, Unresolved, allows you to view just your invoices with unresolved payment exceptions.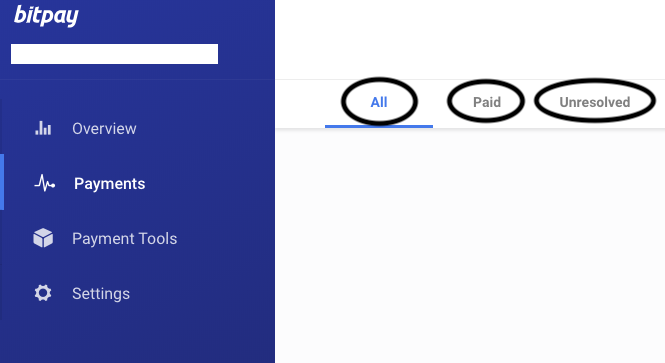 Additionally, you can search by Invoice ID or order ID as well as filter by date range by using the Search and Filter icons in the top right.

Viewing the invoice details:
To review the details of an invoice, select the desired invoice from the Payments view list.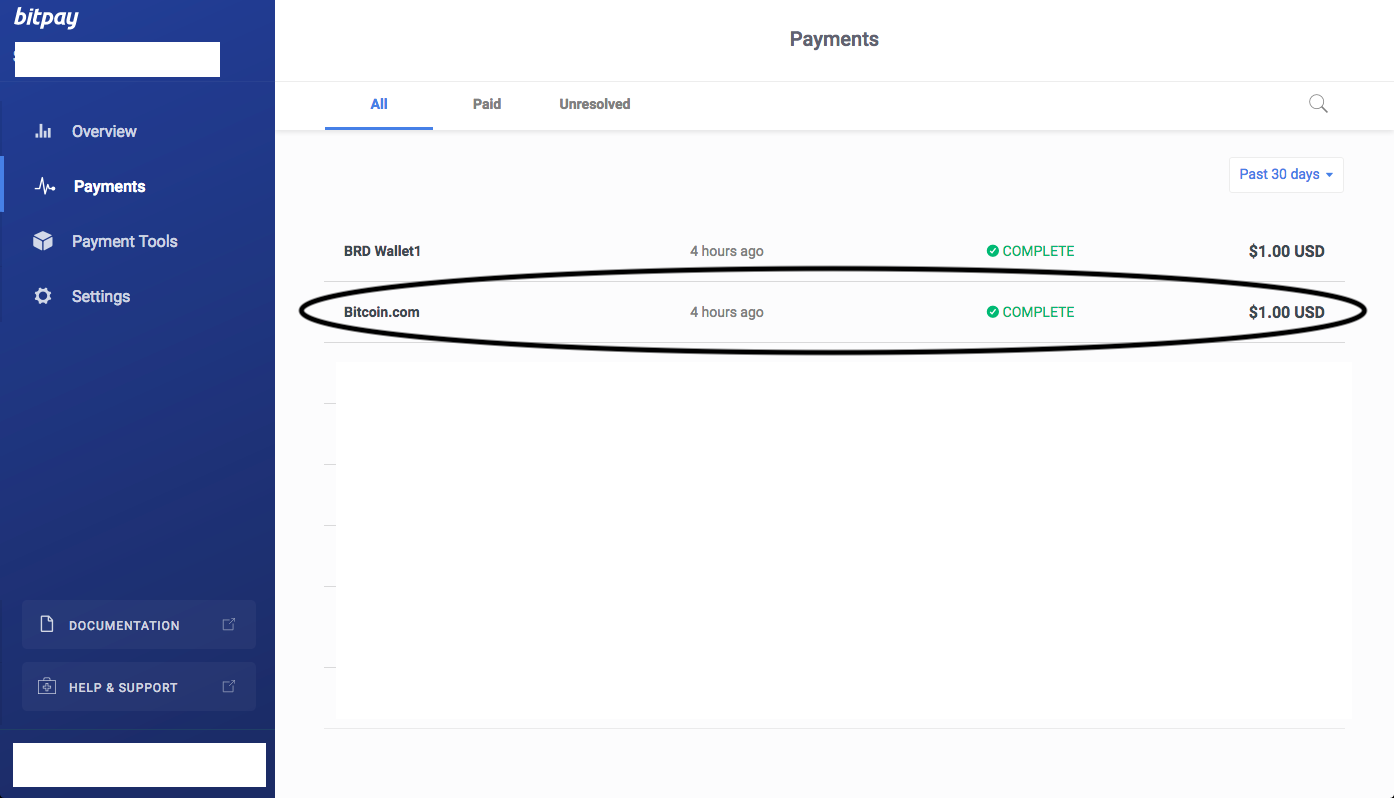 The Payment Details view will be shown, which includes the following details:
Invoice ID (at the top)

Fiat amount and currency that the invoice was priced in

Total in BTC or BCH

Amount paid in BTC or BCH

Invoice status at the top right

Number of confirmations

Time and date that the invoice was created (in UTC)

History of the invoice (creation, payment received, refund sent, credited)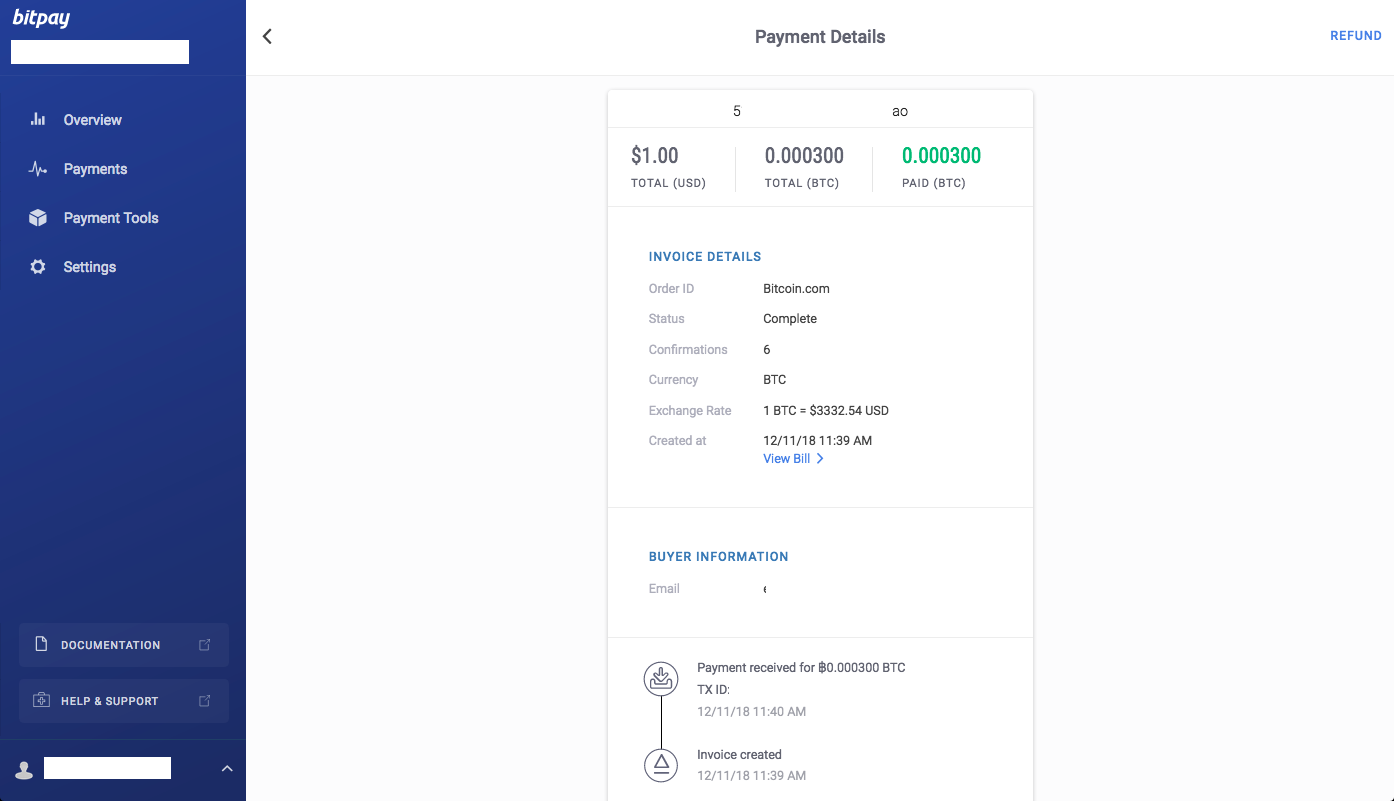 The invoice can be refunded when the transaction that paid an invoice has received 6 confirmations,
If the invoice is expired, the invoice expired with no transaction accepted to its address.
If the invoice is underpaid, the payment will not be credited to your BitPay account and the customer will need to receive a refund for the underpayment.
If the invoice is overpaid, the customer will receive an email allowing them to claim a refund for the overpaid amount.
Payment Handling:
The possible actions that can be performed from the Payments dashboard include:
Refund the full amount of a fully paid invoice

Refund a partial amount of a fully paid invoice

Refund an underpaid invoice

Refund the overpaid portion of an overpaid invoice
Here are some BitPay Videos that show how to view and manage payments:



and how to refund payments: