See below the main reasons why you may have underpaid or overpaid a BitPay invoice.
A. Paying the fiat value of the invoice (USD, EUR..) instead of the cryptocurrency amount due
Cryptocurrency exchange rates often differ among wallets and services. This means that amounts denominated in fiat (USD, EUR..) in your wallet or account service could be less or more than the actual amount needed to pay the BitPay invoice.
If you choose to manually enter the invoice amount in your wallet before sending, always enter the exact cryptocurrency amount displayed on the invoice, as indicated in green in the screenshot below.
​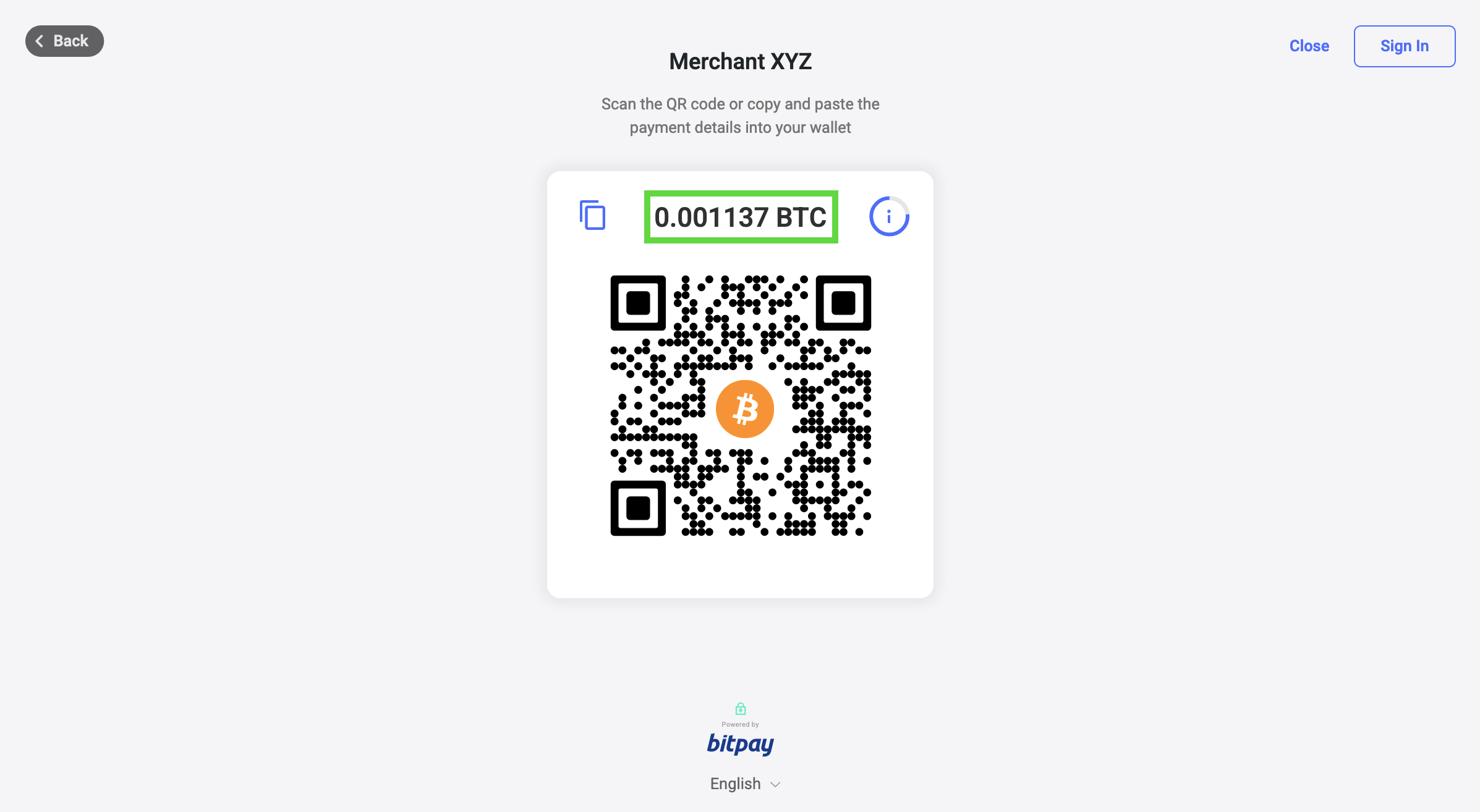 ​
B. Using a cryptocurrency exchange to make the payment
Cryptocurrency exchanges typically add withdrawal fees for any outgoing payments. They also use different exchange rates compared to the ones used on BitPay invoices.
We recommend using a payment protocol enabled wallet on a mobile phone which will allow you to pay an invoice by simply scanning the QR code displayed. This ensures you are sending the right amount of cryptocurrency when paying the invoice.
You can for instance use the BitPay Wallet app, available on all platforms.
C. Not including a miner fee when making the payment.
Check your wallet client settings to ensure that a correct miner fee or transaction fee amount is included in your payment.
We recommend that you use the BitPay Wallet app. Its dynamic fee calculation feature ensures you only send the minimum fee required in order to get a fast confirmation for your cryptocurrency transactions.