Sometimes a bitcoin transaction takes longer than usual to be confirmed. This is often due to having a low miner fee.
Bitcoin's Child Pays For Parent (CPFP) means that the child transaction is paying and compensating for the parent transaction so that both can be confirmed soon.
You can think of it as a parent having insufficient money for their expenses, and then their child pays the difference on the parent's behalf.
In other words, CPFP is a technique through which you can unstick your slowly confirming incoming transactions by making a new transaction with higher fees (child transaction) using the outputs (funds) from the previous transaction (parent transaction) that is stuck.
Additionally, the miners mine only those transactions that have high or at least the minimum required fees. Therefore, they will naturally be tempted to pick the child transaction but the child transaction itself wouldn't be valid until the parent transaction is confirmed, so they must confirm both.
This mechanism of bitcoin transactions incentivizes miners to look at both of the transactions collectively and confirm the parent transaction first so that they can collect higher fees attached to the child transaction.

It is important to know you can only accelerate incoming transactions that:
Remain unconfirmed after four hours of being broadcast.

All inputs are confirmed.
To accelerate an incoming transaction:
Open the BitPay app.

Click the wallet icon at the bottom.

Select the wallet that is receiving the funds which are not yet confirmed.

Open the transaction.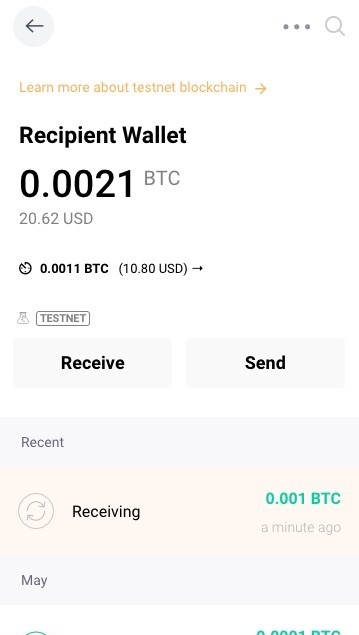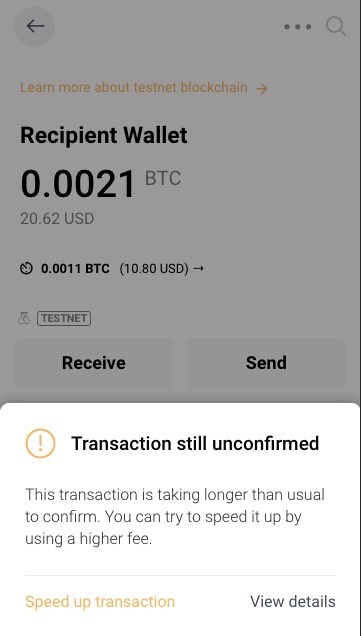 5. Click Speed up transaction.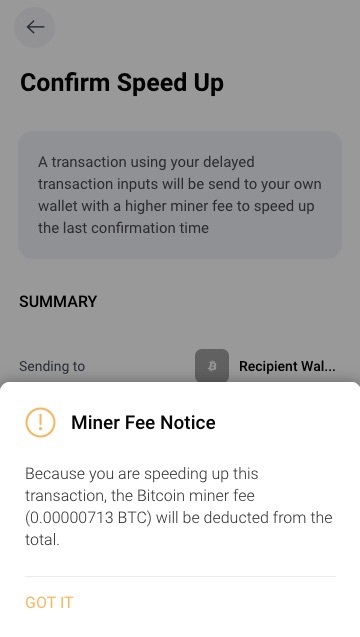 6. Read the message and click GOT IT.
7. Confirm the speed up.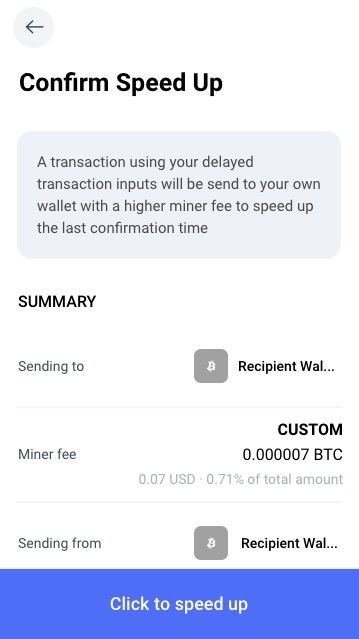 8. If all the transaction inputs are confirmed, your transaction will be successfully broadcast.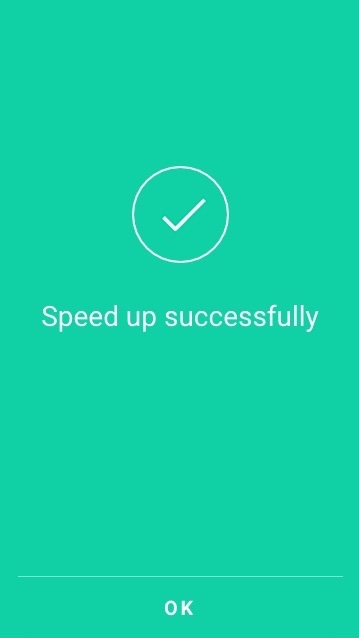 If you get the error message "Some inputs you want to speed up have no confirmations. Please wait until they are confirmed and try again" this means some inputs used by the transaction, which are taken from the sender's wallet, are not yet confirmed. In this case, the transaction cannot be sped up.