Why Peer to Peer Payments Sometimes Fail
When you send cryptocurrency from a true wallet, it will immediately broadcast to the network. When the network confirms the transaction, the funds can then be spent by the recipient.
Cryptocurrency exchanges and account services are different. These services hold your cryptocurrency in their own wallets. When you send a payment with these services, they send the payment from their wallets on your behalf.
Exchanges are not cryptocurrency wallets. A hosted wallet service has advantages and disadvantages, outlined in our blog post on Wallets vs. Exchanges.
Because they have millions of users and hold a large quantity of cryptocurrency, exchanges and account services efficiently group your transaction with other users' transactions. This means that it can take longer than normal for a payment to broadcast to the network. Exchanges typically broadcast outgoing transactions every few hours.
Your payment will arrive eventually. But since BitPay payment windows expire within 15 minutes, outgoing transactions are often too slow to successfully pay a BitPay merchant. If your payment arrives after a BitPay payment window expires, you will need to reach out to the BitPay support team with your transaction information to request a refund.
To pay a BitPay invoice, we recommend transferring your spending cryptocurrency from an account service to a true wallet with Payment Protocol support.
Here's a list of wallets that work best for online purchases.
How to Pay Using Peer to Peer Payments
Select a wallet or service to pay from.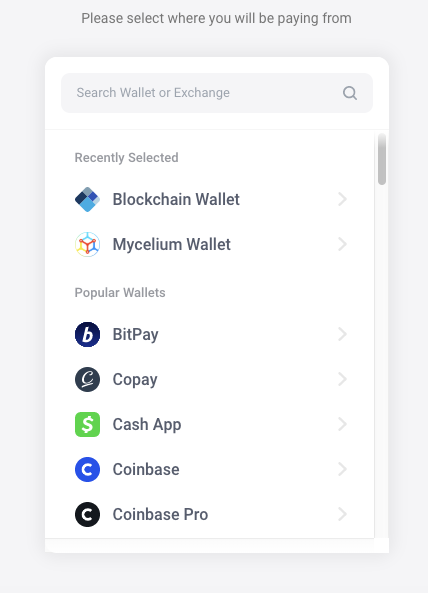 2. Provide your email address in case of payment issues.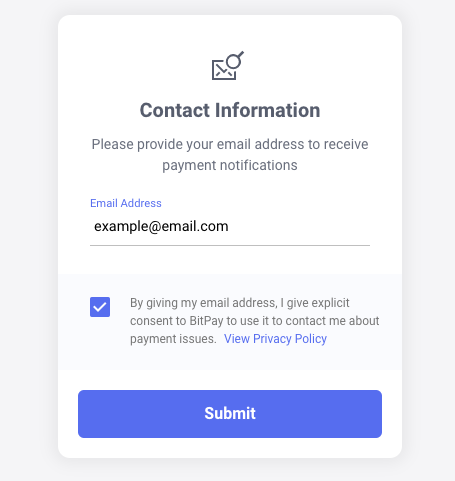 3. Select the cryptocurrency you want to pay with.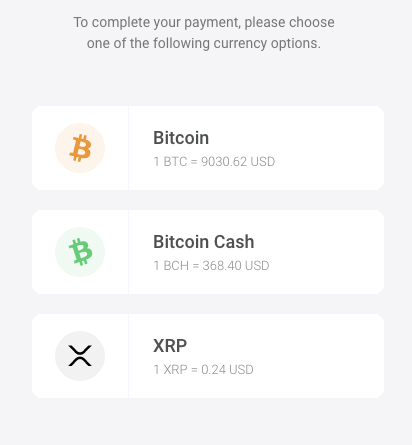 4. When using a non-Payment Protocol wallet or exchange, copy the cryptocurrency address and the amount due. Please verify that the amount of cryptocurrency is exactly the amount under Amount Due on the invoice. Do NOT input a USD or other fiat amount. If you type in a fiat amount, the payment will fail and you will have to get a refund minus refund fees! Always copy the cryptocurrency amount - do not type it out.