You might discover that the process of paying a BitPay invoice with Ethereum differs from paying an invoice with Bitcoin or Bitcoin Cash.
While Bitcoin and Bitcoin Cash require payment protocol, there is another option with Ethereum; the smart contract. To send these smart contracts, you can use a web or DApp (decentralized application) browser.
A DApp browser has the extension/wallet built-in, while a normal desktop browser does not have a wallet by default. For web browsers, you will need to download an extension. Once you've successfully downloaded the wallet, your web browser will work like a DApp browser.
BitPay ETH invoices are smart contract supported, meaning you should be able to use any ETH wallet with a DApp browser.
To pay a BitPay invoice with a DApp browser wallet:
Click the QR code on the invoice to copy the link to the invoice.

Then paste the invoice URL into the DApp browser.

The invoice should load within your ETH wallet's browser.

Click

Confirm

. This will initiate the smart contract within your wallet.

When the transaction posts to the blockchain, the invoice will show as completed.
The steps to pay the invoice will differ between wallets. Generally, you are looking to approve the transaction within the wallet once the invoice has been opened in the DApp browser.
Please review the below screenshots for each browser. If you have questions, contact our support team.
Web browser with extension (MetaMask)
1.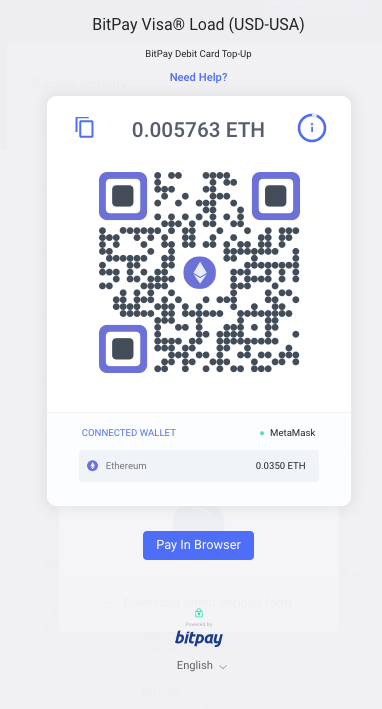 2.
DApp browser (Trust Wallet)
1.
2.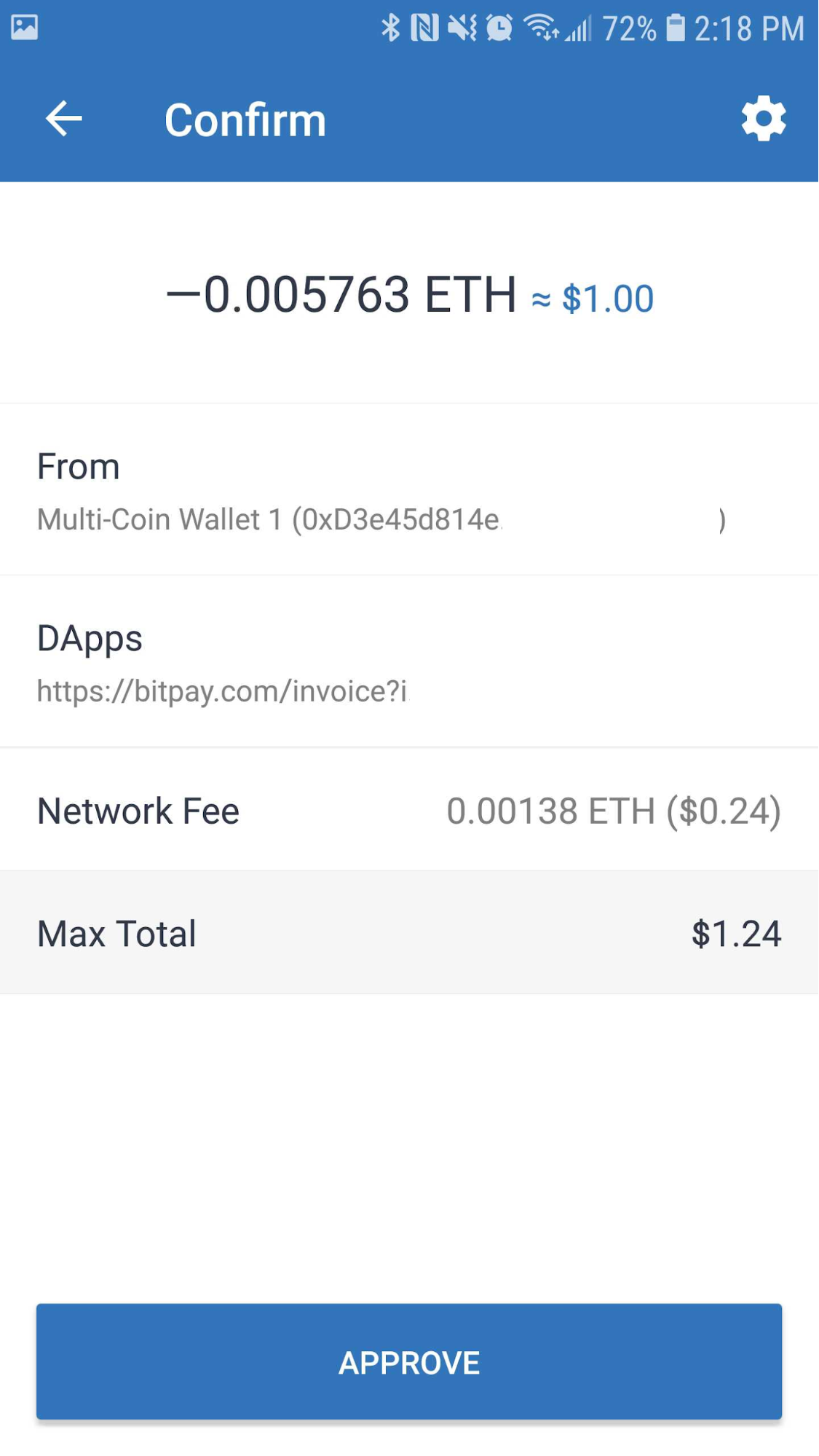 DApp browser (Coinbase Wallet)
1.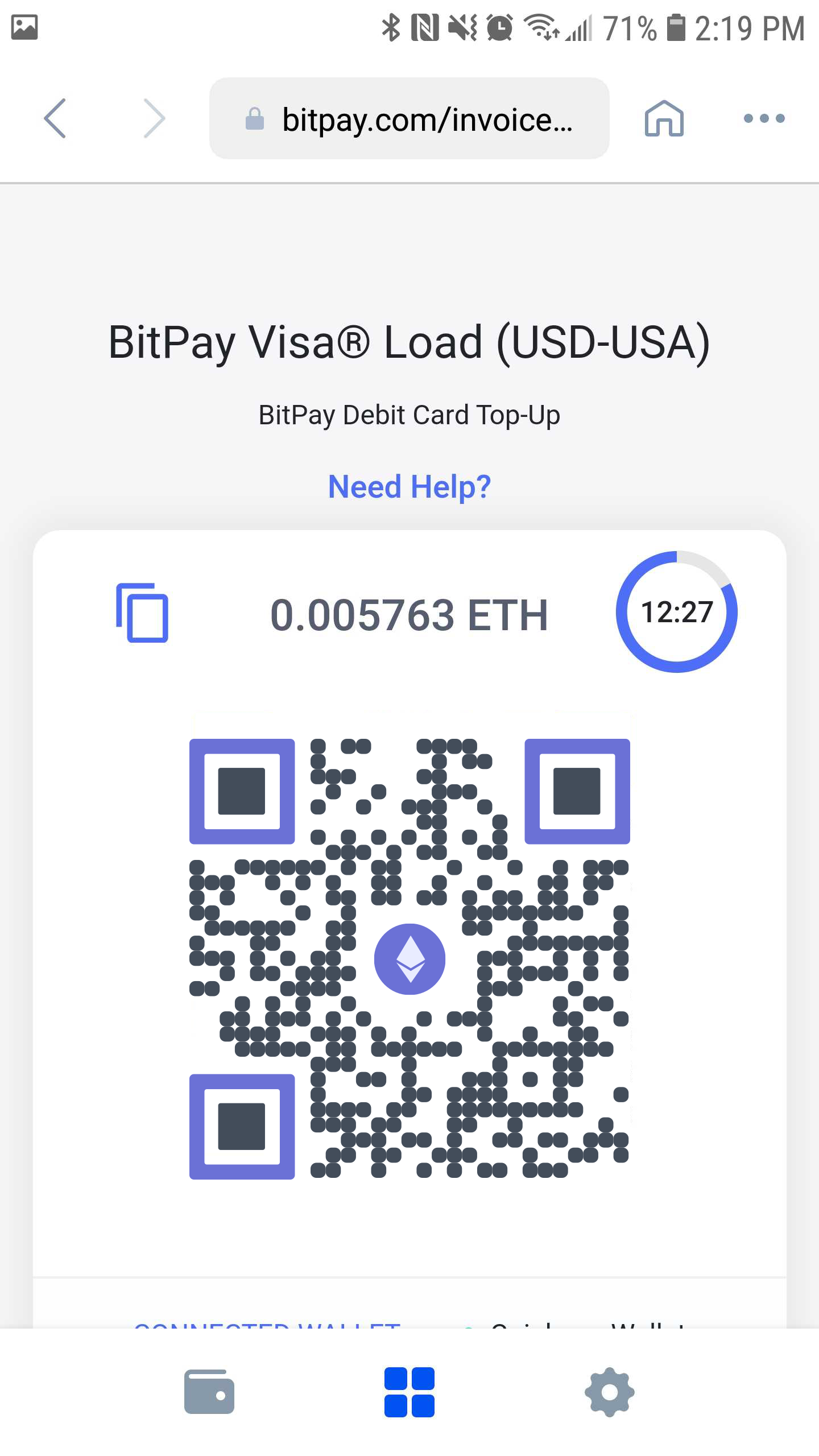 2.