Payment Protocol secures transactions to BitPay merchant invoices. This clearly identifies that an address belongs to BitPay.com and not to imposters. This reduces the risk of man-in-the-middle (MITM) attacks. This is when imposters pretend to be BitPay and trick you into sending money to their bitcoin addresses.
Some people have recently created services which bypass Payment Protocol security to show bitcoin addresses supposedly associated to BitPay invoices.
Using these services exposes you to a much greater risk of MITM attacks and lost bitcoin. It is possible for these services (or clones of these services) to present false bitcoin addresses to you with no verification that these addresses belong to BitPay.
To avoid this risk, please use secure wallets when paying BitPay merchants. Secure wallets like the BitPay wallet show the verified owner of a bitcoin address (next to a little green "lock" icon). Payment Protocol verifies addresses using the same web certificates which identify most of the sites on the web, such as Facebook, YouTube, and  banking websites.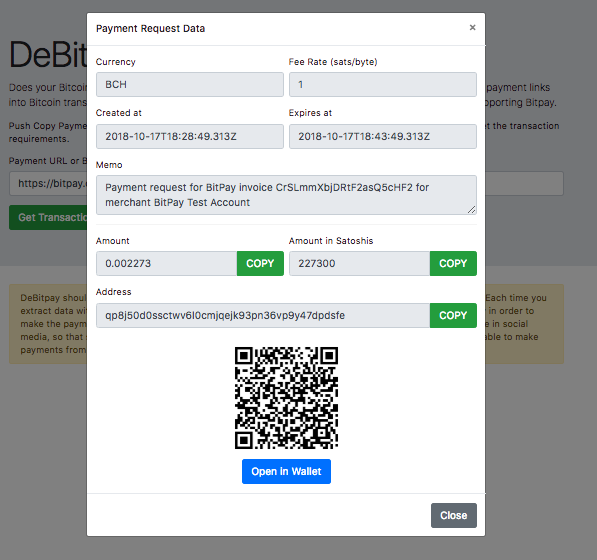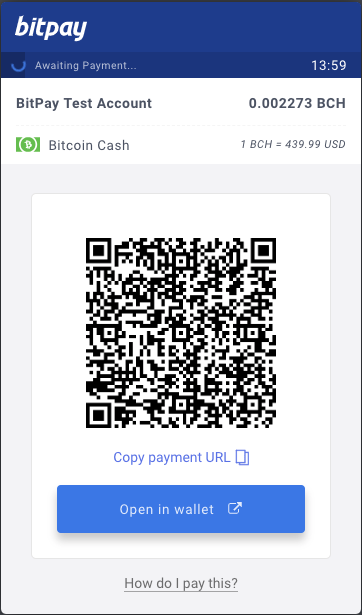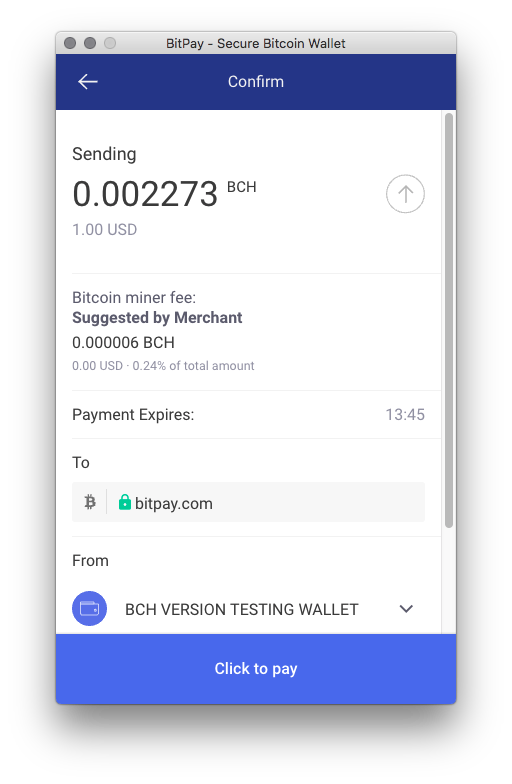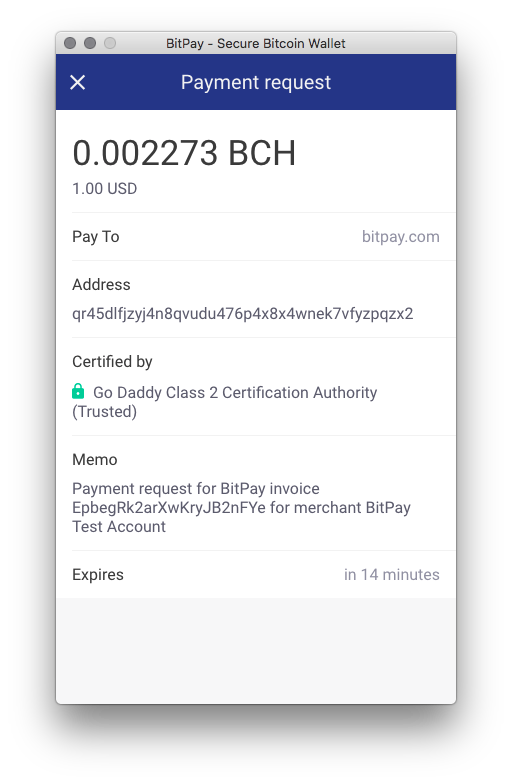 There are many Payment Protocol enabled wallets that automatically provide the correct payment information for paying a BitPay merchant.